AJAX CAPE TOWN'S ERTUGRAL SLAMS THE QUALITY OF SAS SOCCER
Date: 2018-01-11
---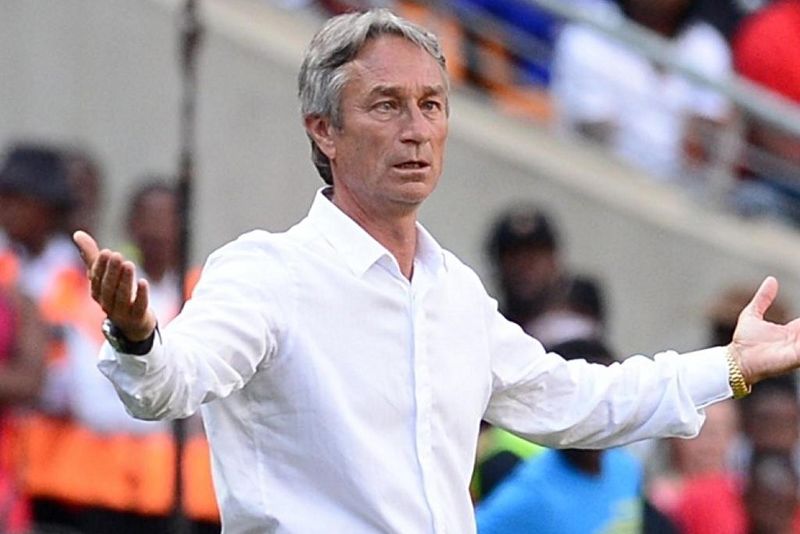 The current state of South African football is getting progressively worse, according to Muhsin Ertugral, Ajax Cape Town's head coach.
The Turkish Ertugral arrived in South Africa back in 1999 and has spent the last 20 years at the helm of many clubs, starting with mentoring Soweto giants Kaizer Chiefs and then moved between Santos, Golden Arrows and Orlando Pirates.
Earlier this week, after his side went down 2-1 to Mamelodi Sundowns, Ertugral said he believed football in the Absa Premiership is not getting any better – in what was considered a brutally honest post-match press conference.
He said, "In that side in Europe, it's a different world out there. When I came first in 1999 to this country (SA), it was totally different football that was played. So, it's getting more worse.
"I feel like sometimes coming back here it's like the highways, you can't follow the cars. Precision is more important.
"Players are getting so much money in this country they don't know what to do with it. And they want to play in Europe, who is going to take you there?"
He used Lebogang Manyama, former Cape Town City captain, as an example. Ertugral got Manyama signed to Turkish team Konyaspor but now the 26-year-old is struggling to get game time.
"The best player, Lebo Manyama, which I have put in Turkey, to Konyaspor, a great team in Turkey which are not doing very well and he's not considered to be on the bench," said Ertugral.
"The coach tells me, 'What is this'?
"Guys, out there is not easy. Tell me one South African player that plays in the Premier League, La Liga, Italy or in the Bundesliga – we need to ask ourselves why not?
"In the 90s? I don't know how many? These are questions that need to be asked."
He has some advice for us though. "I'm still on the FIFA technical committee and that's what we are discussing every time."
"In the end, what we are going to present to the coaches that they are going to do?
"In South Africa, it's like you're going to the primary school, to the university...
"I just spoke to a friend of mine from Freiburg, he's the head of the academy at Freiburg. He said to me once a week the players must do a presentation on a topic.
"We can hardly talk to our (South African) players, they just listen. They don't give feedback because they've been suppressed, and that's what the problem is.
"It's important to me that they need to talk, they need to be open because when the whistle blows, they need to play.
"They don't want to talk to you guys (media), these elements, they need to be a little more educated and that's our problem, the coaches' problem."