VIDEO: MORE THAN 235 KILLED IN SINAI MOSQUE IN EGYPT
Date: 2017-11-24
---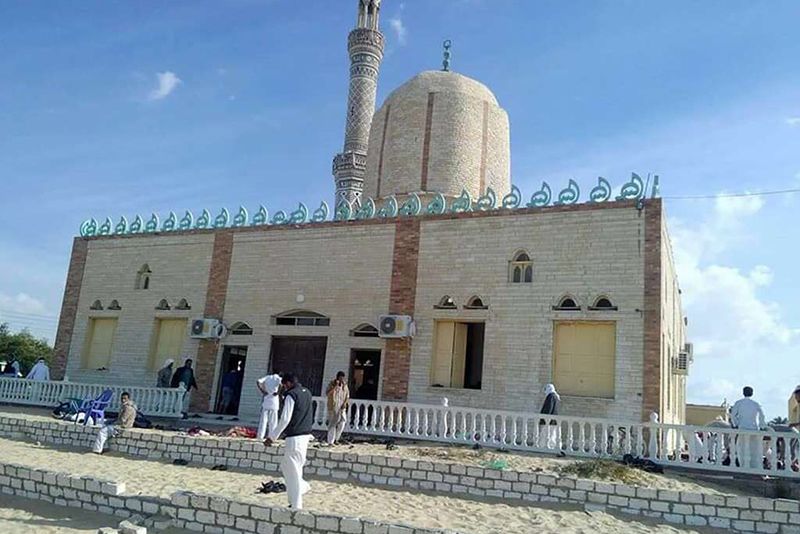 Egypt's state media said militants have launched a bomb and gun attack on a mosque in Egypt's North Sinai province, killing 235 people, during Friday prayers.
The al-Rawda mosque in the town of Bir al-Abed was the target, which has shocked many as targets are usually security forces and Christian churches, not on a mosque associated with Sufi Muslims.
No one has yet claimed responsibility although the so-called Islamic State (IS) have been responsible for similar deadly attacks in the past.
Egyptian President Abdul Fattah al-Sisi has vowed to respond with "brute force" after talks with security officials.
Witnesses said dozens of gunmen arrived in 4x4s before bombing the packed mosque, then opening fire on worshippers as they fled. Apparently, the attackers set fire to parked vehicles in the vicinity to block off access to the mosque.
Images revealed rows and rows of victims lying inside the mosque, with at least 100 people wounded – leaving the hospitals overwhelmed.
"They were shooting at people as they left the mosque, they were shooting at the ambulances too," said a local resident to the Reuters news agency.
It is the deadliest militant attack in modern Egyptian history.
Security forces will "avenge our martyrs", President Sisi said after emergency talks.
UK Prime Minister Theresa May tweeted: "Appalled by the sickening attack on a mosque in North Sinai. Condolences with all those in #Egypt affected by this evil and cowardly act."
US President Donald Trump called the attack "horrible and cowardly" while French Foreign Minister Jean-Yves Le Drian expressed condolences to these families of those killed in the "despicable attack".
Watch the video below for more information.