VIDEO: THE BRUTAL MALMESBURY MOSQUE ATTACK
Date: 2018-06-14
---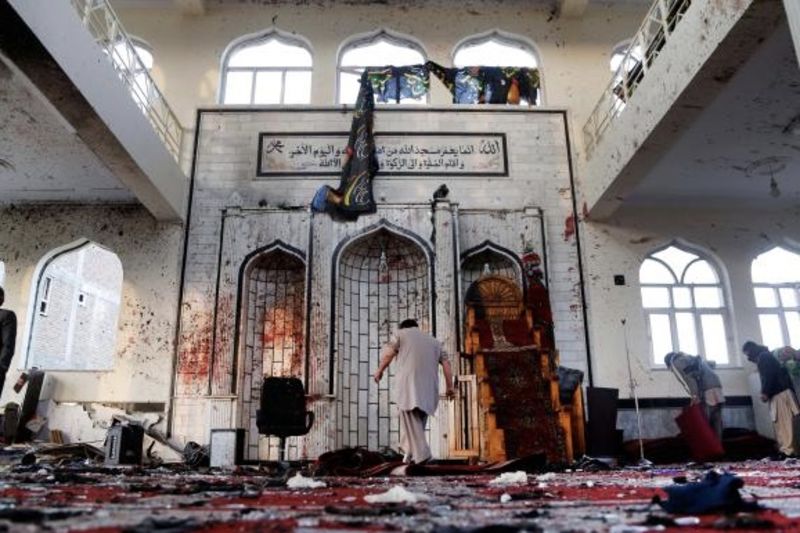 Ramadan came to a bitterly shocking end as a man attacked and killed two worshippers in the Malmesbury mosque in the Western Cape this morning.
Witnesses say that the attack started at 3 am as the congregation was preparing to begin prayers. Apparently the attacker calmly got up and began stabbing people, even attempting to cut an old man's head off who died on the scene.
The attacker reportedly walked away calmly, wielding his "Rambo knife". When the police arrived on the scene and approached the attacker, he refused to hand over his knife and proceeded to attack the police who shot and killed him in defence.
Witnesses say that the attack was completely unexpected and that the attacker had no motive. Two people were killed on the scene and several others injured who have been taken to Swartland hospital. The attacker is said to be a foreign national in his 30's but detectives are currently sweeping the scene for any clues, his death will be probed by the Independent Police Investigative Directorate.
The Muslim Judicial Council released a statement that said it was "shocked to its core" when it learned of the attack and said: "We can confirm that two people have been killed whilst in I'tikaaf and another regular musallee of the Masjied injured. We do not have any further details as yet but we urge the community not to jump to any conclusions until clarity can be given."
This violent attack occurs after armed men stabbed and injured two workers and killed a worshipper at a Shia mosque in Verulam, outside Durban on the 10th of May in which it's library was petrol-bombed during the invasion.