PAPUA NEW GUINEA: DEATHLY EARTHQUAKE FLATTENS VILLAGES
Date: 2018-02-28
---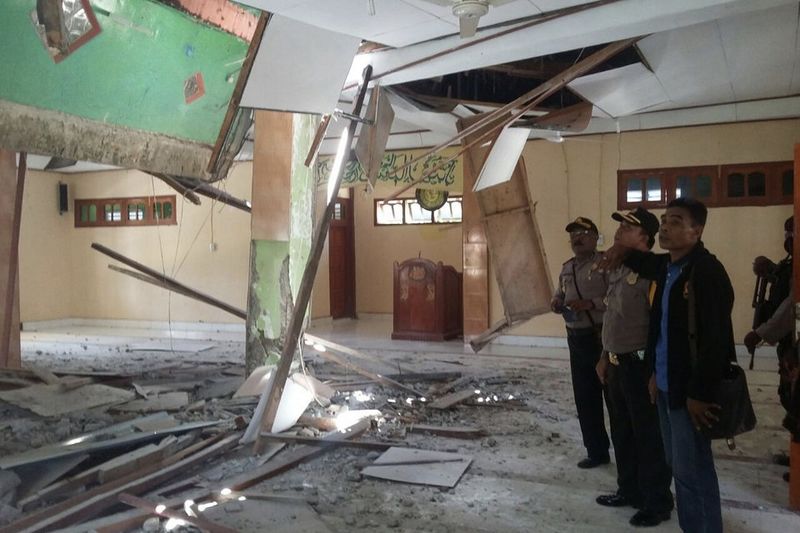 Whole villages were flattened and water sources spoiled by a powerful earthquake that killed 20 people, residents said on Wednesday, as rescuers struggled to reach the hardest-hit areas in Papua New Guinea's remote, mountainous highlands.
The 7.5 magnitude quake rocked the rugged Southern Highlands province some 560km northwest of the capital, Port Moresby, triggering landslides, damaging mining, gas and power infrastructure, and cutting communications.
Scores of aftershocks have hampered rescue efforts and rattled nervous villages over the past two days, including a 6.0 magnitude tremor just before 1 pm on Wednesday registered by the US Geological Survey.
Most of the fatalities were in or around the provincial capital of Mendi and the town of Tari, according to authorities and residents contacted by Reuters.
"It's massive destruction," Stanley Mamu told Reuters by telephone from Tari, 40km from the epicentre. One person was killed in Tari and another five were killed in a landslide in a nearby village, he said.
"There are buildings on the ground and landslides along the roads. My home was destroyed. The main sources of water were all flooded, it's dirty and brown and people can't drink that water," Mamu said.
Australia has sent a C-130 military transport plane to help with aerial surveillance. It will take days before the extent of the damage was clear, said Australia's Foreign Minister Julie Bishop. Miners and oil gas companies were also assessing the damage, which included ensuring a 700km-long gas pipeline that connects to a coastal liquefaction plant was intact before it could be reopened.
The landslides had buried homes and blocked a river residents worried could flood the town said a police minister in Mendi.
"We are really in deep fear," said police sergeant Naring Bongi. "It continues to be active. We didn't sleep well and stayed awake until daybreak ... no helicopters or government officials have come to our assistance."
Earthquakes are common in Papua New Guinea, which sits on the Pacific's "Ring of Fire", a hotspot for seismic activity due to friction between tectonic plates. Part of PNG's northern coast was devastated in 1998 by a tsunami, generated by a 7.0 quake, which killed about 2,200 people.