COULD SALAH BREAK THE RONALDO-MESSI DUOPOLY?
Date: 2018-04-25
---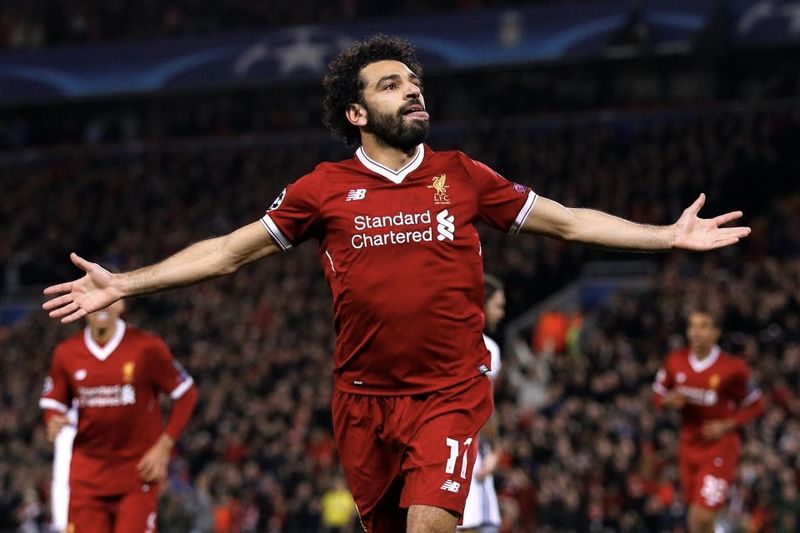 Mohamed Salah is swooping in on Ronaldo and Messi, being at the top of the world in football after the Liverpool forward burnished his soaring reputation with a mesmerising Champions League performance against Roma.
Cristiano Ronaldo and Lionel Messi have been head-on-head, locking down the Ballon d'Or award for a decade, winning five gongs apiece – for the past seven years they have taken the top two slots.
But Salah is now the second favourite, behind Ronaldo, for this year's award after scoring his 42nd and 43rd goals of the season in a thrilling 5-2 victory for Liverpool in the Champions League semi-final first leg.
After Salah's first strike against his former club on Tuesday, the soccer player, dubbed the "Egyptian King" by his fans, stood motionless, hands raised in apology, as bedlam broke out on a night for the ages at Anfield.
Salah, 25, made the move from the Italian capital back to the Premier League just 10 months ago for €42 million. However, there were plenty who felt Roma had got the better deal. Salah, after all, was a talented player but who often lacked an end product.
He is now emerging as the pretender to end the "Messi-Ronaldo domination by not only scoring the quantity of goals that have become the pair's trademark but doing it when it really matters, in the latter stages of the Champions League." said Sport24.
"If you think he is the best in the world, write it or say it," urged Jurgen Klopp, Salah's manager, who has been credited with bringing out Salah's previously untapped potential.
"To be the best in the world you need to do that over a longer period I think, and there are a few others that are not so bad."
The left-footed, small and speedy football player and with a low centre of gravity, Salah's characteristics are far more like those of Messi than the muscular goal-machine Ronaldo.
"In a certain light, at certain points, it is possible to glimpse in Salah a little of Messi's afterglow," wrote Rory Smith in the New York Times.
For once it is someone else's time to shine, and Salah might lead the way in this year's Ballon d'Or.