Home
/
News
/
Sport
/ Liverpool Will Meet Madrid In The Champions League Final After Beating Roma 7-6 On Aggregate
LIVERPOOL WILL MEET MADRID IN THE CHAMPIONS LEAGUE FINAL AFTER BEATING ROMA 7-6 ON AGGREGATE
Date: 2018-05-03
---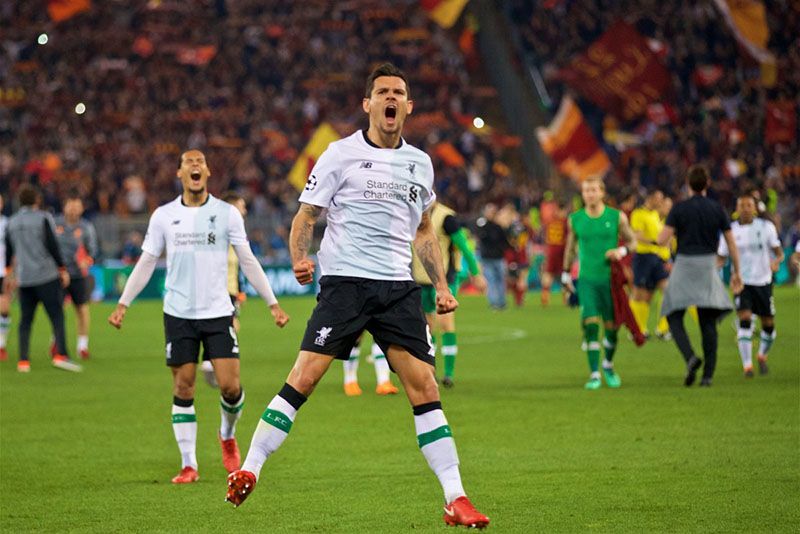 Liverpool managed to hold off Roma's fiery second-leg fightback in the Champions League semi-final in Rome on Wednesday.
The 4-2 defeat on the night left the Reds with a 7-6 aggregate, seeing them go through to play defending champions, Real Madrid, in the final in Kiev on May 26.
Jurgen Klopp's side has now qualified for their eighth European Cup final and the first since back in 2007. Liverpool was tested on the night in the Italian capital but held their nerve in a game they looked unlikely to lose for the most part.
Senegalese forward, Sadio Mane, got Liverpool off to a cracking start after just nine minutes with Georginio Wijnaldum adding to the tally in the first half. These were the first goals conceded in the Stadio Olimpico this campaign.
Radja Nainggolan got himself two late goals for Roma, including a penalty in the third minute of stoppage time, but it proved to be too little too late for the Italian team.
Klopp said after the match: "It's the first time we weren't really as good as we can be. We needed luck and that is what we got.
"7-6 on aggregate sounds crazy because it is crazy. We came in as qualifiers and now we're in the final and will go to Kiev.
"Roma are strong, we had them where we wanted, as they were wild, ran the risks and we went 2-1 up. All good.
"But then we didn't do enough on the counter, we didn't use the space that they gave us and we lost the game after going 1-0 up already."
Klopp also said he was confident Liverpool could "threaten" 12-time winners Madrid in the final.
"We have to play much better than tonight, the good news is we can play much better than tonight," he said.
The 62 000 crowd gave a standing ovation after the dramatic finale even though Eusebio di Francesco's side failed to reach their first final since 1984.
"We have grown through this experience, but I have regrets because this team should have believed more in its chances, as I did and we could have had more goals and pushed Liverpool even more," said Di Francesco.
It was an emotional night, overshadowed by off-pitch tensions after last week's first leg in Anfield where Liverpool supporter, Sean Cox, was left in a coma after being attacked by Roma fans.
Klopp said: "It's 100 percent a final for Sean Cox. We said before the game we thought about it, now we're here, all our prayers and wishes are with him."