VIDEO: LIONEL MESSI PUNISHES MISTAKE TO TAKE CRUCIAL AWAY GOAL
Date: 2018-02-21
---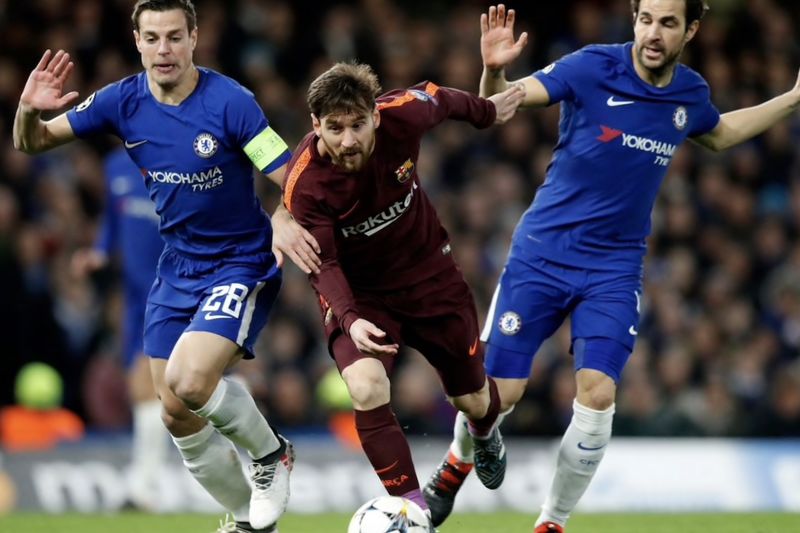 Perhaps Chelsea thought that the first goal Lionel Messi would score against them after all those games would be a truly remarkable sight, one of those moments that defied explanation and could simply be filed away as an act of genius.
Instead, the first goal Messi scored against Chelsea in nine games and 730 minutes – the 98th of Messi's Champions League career – came from a poor pass from Andreas Christensen, the kind of hostage of fortune that might well have been converted by West Bromwich Albion.
When Messi scored, 75 minutes into a classic Champions League tie, Barcelona had enjoyed around 75% of the possession and zero percent of the goals. The tie itself was tipped marginally in favour of the home team by virtue of a second-half Willian strike but it would ultimately end 1-1.
In the first half of the game, we were treated to Messi spinning and running around Chelsea, and one glorious feint which had Rudiger standing on the wrong foot as the great man glided past him.
Chelsea constantly tried to surround Messi with three or four blue shirts to limit the Argentine's threat, but he dug across to the far post where an unmarked Paulinho headed Barca's best chance of the first-half wide.
You can see some of the highlights of the game in the video below and don't miss the second leg at Barcelona's famous Camp Nou on March 16.