SHAKES MASHABA ATTACKS THE PSL, CALLS FOR A SHAKE-UP
Date: 2018-05-06
---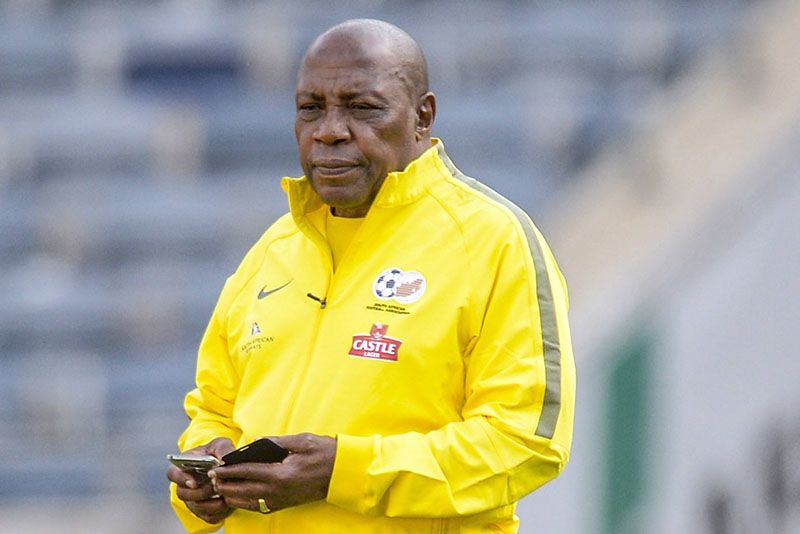 Former Bafana Bafana coach, Ephraim "Shakes" Mashaba, has hit out at the coaches of South Africa's Premier Soccer League (PSL), claiming they are not good enough.
As part of the Nedbank Ke Yona Team Search coaching staff, Mashaba has said the problem is affecting the senior national team.
He went on to say that, even though there are 16 teams in the league, they are still failing to produce top quality players for Bafana Bafana.
The state of South African football, especially the rotation of coaches in the top-flight, is making Mashaba unhappy.
He said: "There are 16 teams in the PSL, which is not good enough. Maybe, the number should increase to 20.
"This number is not enough to accommodate all the good players.
"Look at other countries, they have 18 to 20 teams, which is enough to accommodate good players.
"The second problem that we have in the league is that we circulate a certain number of handful coaches to coach PSL clubs.
"There's this coach who will relegate a team this year, but next season he will be in the club that is doing well in the league. Do you expect any improvement at that club?
"No, it's going to be chaos. We need to have criteria when it comes to hiring of coaches."
Mashaba said he sympathised with former Kaizer Chiefs coach, Steve Komphela, when talking about the recent violence at the Moses Mabhida Stadium, in Durban, KwaZulu-Natal. Komphela resigned after Amakhosi were dumped out of the Telkom Knockout semi-final by losing 2-0 to Free State Stars.
Mashaba said: "Komphela is one of the knowledgeable coaches, but couldn't make it. Look at the league position of Chiefs. They are in fourth position.
"Look at those teams that are down in 14th, 15th and 16th positions. It means if Steve was coaching one of them he would have been killed.
"It gives a bad impression to the outside world."
Regardless of more sponsorships in the league, Mashaba said he still hasn't seen any improvement in the talent.
"A lot of people say our football is improving. We hear such comments because when Baroka beat Pirates or Chiefs, they say it's improving, but it's not," he said.
"But let's look at the kind of football that's being played in the league. It's not the attractive brand of football."