Home
/
News
/
News
/ Eskom Plunges Into Financial Darkness But Promises No Load-shedding This Winter
ESKOM PLUNGES INTO FINANCIAL DARKNESS BUT PROMISES NO LOAD-SHEDDING THIS WINTER
Date: 2018-04-16
---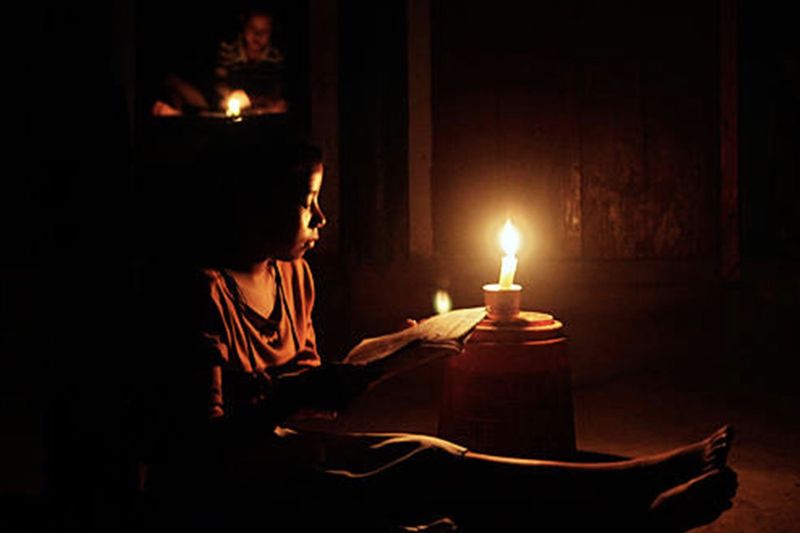 All South Africans know that winter comes hand-in-hand with load-shedding, take-away food, candles and torches.
However,Eskom is promising things will be different this winter, saying that they have taken the necessary measures to avoid load-shedding and are now focusing their attention on 'managing surplus activity".
Out of the 45 646 megawatts (MW) of commercially operating installed capacity, 11 296 MW is unavailable because of planned maintenance and breakdowns or has been shut down as a cost-saving measure, Eskom said in response to questions. 75 MW of Eskom's oldest units that no longer work at full capacity has been placed on "cold reserve", which means the unit is offline but can be used within 12 to 16 hours if necessary, and 735 MW has been placed on "extended cold reserve" which means it is no longer available.
Currently, Eskom's lack of capability is sitting at just over 14% while the company has set a target of 12% as a measure of how much of their plant will be unavailable due to breakdowns.
But, that's not all. According to mybroadband.co.za, "The latest coal supply reports suggest that Eskom's current coal supply problems are as serious, if not worse, than those that existed in South Africa shortly before the load shedding of 2008." Which explains Eskom's revelation last week of a major climb in the use of its open cycle gas turbines – these are meant to be reserves for use in times of increased demand only – whose fuel spend rose from R4.67-million in January to more than R140-million by the end of March.
Despite these worrying reports, Eskom assures us that its strategy for winter has been put in place and that most of the maintenance work was done over the summer to ensure that winter's electricity supply goes seamlessly, but it also added: "However, as with any system, the situation may change due to unforeseen events such as adverse weather conditions and unforeseen major plant failures."
Eskom is currently facing major financial pressures and sources have suggested that they have been underspending on maintenance in an effort to manage their financial issues. Eskom turned to the National Energy Regulator of SA (Nersa) for a R66,6 billion bail-out as it's unable to settle its own debts, however, the Congress of South African Trade Unions (Cosatu) rejected the appeal on the ground of being: "Unaffordable, unreasonable and unjustifiable".
The federation's parliamentary coordinator, Matthew Parks, said: "Eskom has had excessive above-inflation increases for the past 11 years, which had had a massively negative impact on the industry, small and medium-sized enterprises, and consumers. Eskom and government's leadership is to blame for its mismanagement and role in state capture and corruption for the mess that Eskom is in.
"Eskom's reckless behaviour is a threat to state and the very survival of the nation. It cannot be allowed to continue unabated. Whilst we welcome the president's interventions, these are not enough. They are merely scratching the surface of a toxic swamp.
"It seems like we are feeding the bailout addictions to a drug addict of some sorts."
Despite their ongoing trouble with money, Eskom denied the claims that they were underspending on maintenance saying that their spending was "well within our budget". Eskom maintains a positive front amidst a further downgrading by Moody's saying that: "We have seen tangible support from the financial markets and remain confident that we will ... secure the funding [for the 2019 financial year]."
Can South Africa trust Eskom's sweet promises despite their unreliable reputation?