VIDEO: MAMA AFRICA SUCCUMBS TO THE BATTLE WITH HER ILLNESS
Date: 2018-04-03
---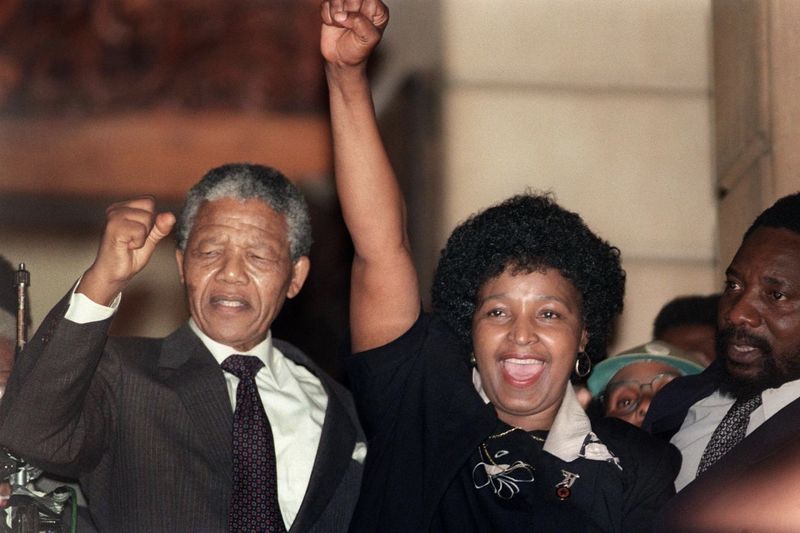 Nomzamo Winifred Madikizela-Mandela, an iconic woman in South Africa for her bravery and fight against apartheid, has passed away at the age of 81.
She passed away on Monday surrounded by her loved ones at the Netcare Milpark Hospital in Johannesburg from an illness she had been suffering from for a long time, sending her in and out of hospital since the beginning of the year.
She has had a life full of struggle, defiance against corrupt systems as well as her fair share of controversy, which all started when she got married to Nelson Mandela in 1958 and had two children together.
She was successful in her own right as she became the country's first black social worker at what is now the Chris Hani Baragwanath hospital in the Soweto township. At the time, Mandela was a lawyer and anti-apartheid activist who was arrested for treason shortly after they were married in 1963, he was given a life sentence but was eventually released in 1990. The government suspected that Winnie was involved and placed her under house arrest in her home in the Free State.
In 1969' Madikizela-Mandela became one of the first people to be arrested under the Terrorism Act of 1967. She was detained for 18 months in solitary confinement at Pretoria Central Prison before being charged under the Suppression of Communism Act of 1950. Although her noble struggle was mixed with the controversy surrounding her endorsement of "necklacing" and being found guilty of kidnap, she is remembered fondly.
She kept the values and dreams of a free and democratic nation alive that was shared by so many other South Africans whilst her husband was detained. She fought in the face of adversity, dedicating her life to the freedom of the people of South Africa and was known as "Mama Africa".
The parliament's governing officers released a statement upon her passing, saying: "Speaker Mbete and Chairperson Modise said, as a struggle icon in her own right during years of colonial and apartheid repression, Madikizela-Mandela curved her niche role in shaping the struggle for freedom and in efforts to realise the new free and democratic South Africa. She defied the repressive laws and associated patriarchy, embodied a brave character of an unflinching woman in the wake of all odds against her throughout her life. She was a solid rock, a defender of the vulnerable and defenceless.
"Together with many contemporaries of her time, she was a torch bearer to gender mainstreaming, and an inspiration to millions of down-trodden women across the length and breadth of the country, across the continent and the world. She was one of her generation of struggle stalwarts that survived to be Founding Members of the democratic Parliament of South Africa in 1994. As one of the pioneer Members of Parliament and our parliamentary democracy, Ma-Winnie, as she was affectionately known, paved the way for what Parliament of South Africa has since become. Her vibrancy, unending inner and outer beauty, her passionate connection with ordinary citizens, and her witty and critical mind had contributed in keeping the critical solidarity of the women of South Africa in every facet of life."

ANC secretary-general Ace Magashule says her name will forever be inscribed in history. "The commits to intensify that struggle that became her life. We will ensure her spirit stays with us. That's why we're saying that this was our mother of our struggle. We want to pass on our condolences to the Mandela's and Madikizela's."
The nation is shocked and mourns over the news of her passing, wishing her family peace and comfort.