FLOODS DROWN OUT THE RECENTLY DROUGHT STRICKEN LAND
Date: 2018-04-27
---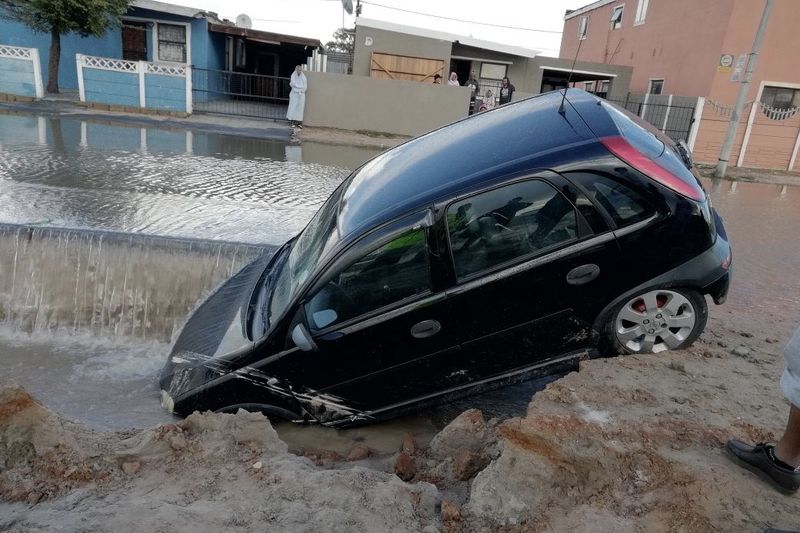 The tell-tale signs of winter arriving in Cape Town are here and, while the rain is welcomed by those who suffered at the hands of the drought, to say it has come in buckets is an understatement.
The City of Cape Town warned earlier this month that citizens should prepare for possible flash-floods as winter approaches but, on Thursday morning, some residents woke up knee deep in this reality.
Weatherman, Derek van Dam, explained a possible cause of the floods, saying that consecutive years of drought have made it difficult for soil to absorb the precipitation, hence the flooding on the city streets. A senior City official said: "We have got numerous roads that are flooded, there are too many to mention. Motorists to please take caution on the roads this morning."
The City of Cape Town's Disaster Risk Management had been placed on standby following the flood warnings. Charlotte Powell of the City's Disaster Risk Management, said: "Flooding has been reported mostly in urban areas across the metropole due to blocked drains and limited run-off capacity. Informal settlements in low lying areas have been affected." Informal settlements in Site B Khayelitsha, Nkanini, Pholile A&B, Lwandle in Strand, Sofia Town Blackshear, New Village Macassar and Vrygrond Kalkfontein have been affected. Officials say 578 structures and approximately 2,000 people have been affected by flooding.
The city has requested assistance from the Social Security Agency of South Africa (Sassa) for those affected and has provided residents with food parcels.
Powell also said: "Assessments are underway. Humanitarian relief has been requested from Sassa (South African Social Security Agency). Roadways flooded Lupini Road Uitsig, Halt Road Elsies River, NY120 Gugulethu, Bongi and Solani Streets Khayelitsha. Roads and stormwater crews have been activated. At this stage, no emergency sheltering has been activated." Major motorways in Cape Town have been affected and weather stations predict more light rainfall throughout the week.