VIDEO: AERIAL FOOTAGE SHOWS CALIFORNIA DISTRICTS WIPED OUT BY WILDFIRES
Date: 2017-10-12
---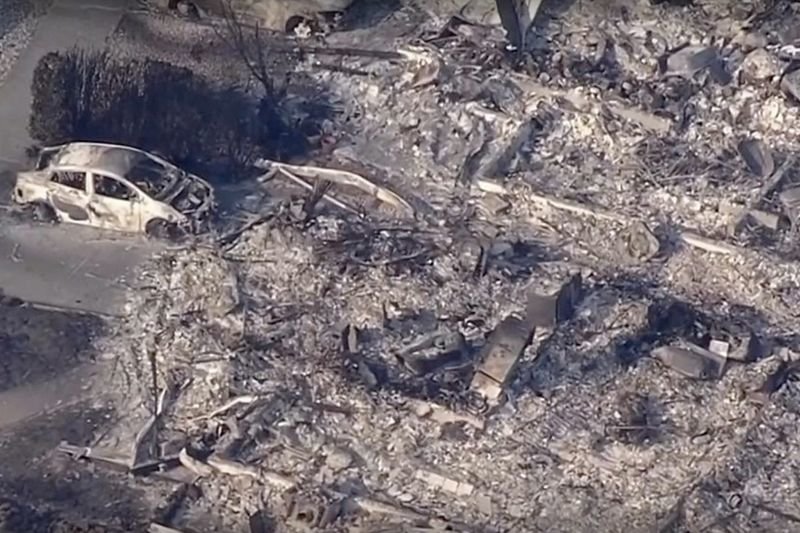 This new aerial footage shows entire neighbourhoods wiped out by wildfires in Sonoma County.
There have been at least 23 deaths in the area, and authorities say the number is likely to increase, with an estimated 285 people still missing. Police are praying that many of the missing are still alive but have no way to communicate with police or their families.
"I'm optimistic that we will get a lot of people connected," Sonoma County Sheriff Rob Giordano said. "At the same time we have to be realistic and start searching for the ones we found are missing."
By Wednesday, 20 000 people had been ordered to evacuate while authorities were advising those in other danger zones to pack "ready-to-go' bags of imprtant documents and medicines incase the fast-spreading fires reach them. In fact, the police are suggesting that they "go anyway" to avoid being surprised and trapped – especially as there is a concern that the wind, which had died down earlier in the week, is going to pick up again.
Watch the video to see aerial footage of the aftermath of these record-breaking wildfires in California.