WATER PUMPING STATION EXPLODES IN GAUTENG
Date: 2018-08-27
---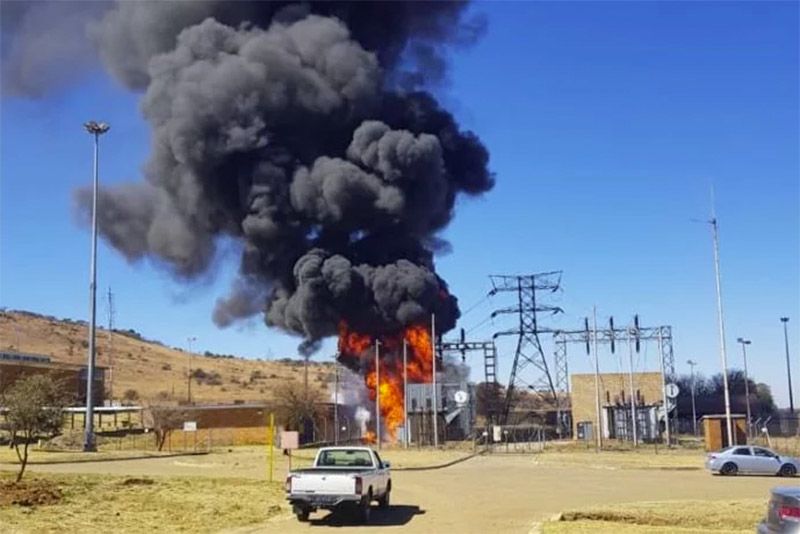 A water pumping station has exploded in Eikenhof, leaving parts of Gauteng and the North West without water.
Gauteng and the North West residents will find their taps running dry after the Rand Water Eikenhof Pumping station exploded around 13:00 on Monday afternoon.
A spokesperson for Rand Water, Justice Mohale said, "There was an explosion of an electrical transformer belonging to City Power. It affected Rand Water's normal operations."
He went on to say it will affect water supply over a large area, including "parts of western Johannesburg, the West Rand, and Rustenburg in the North West," and that "Rand Water cannot start pumping water until City Power has restored the electricity supply.
City Power spokesperson, Isaac Mangena, said emergency services were still fighting the fire and it could be hours before power is restored.
Mangena added, "Inside the substation, there is oil that is burning currently so it is not safe for our technicians to go inside. Once they have been given the green light we will be able to determine the cause of the fire."
Apparently, there were no injuries during the explosion, said Mangena.
Until the situation is under control, expect power outages in Naturena, Kibler Park, Alveda, Rand Water, Eikenhof, Lougherin and the Johannesburg Prison.