12 PEOPLE DEAD, SCORES INJURED IN A BAR SHOOTING IN USA
Date: 2018-11-08
---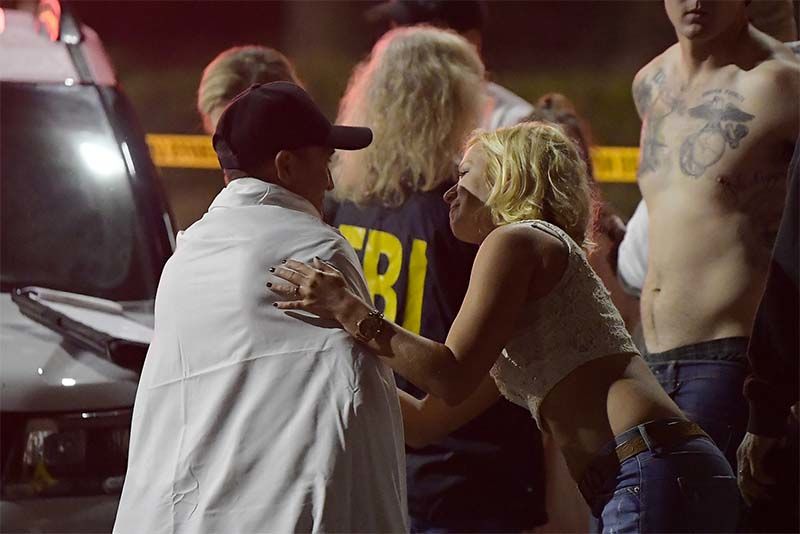 A police officer and at least 11 people have been killed at a country music bar in Thousand Oaks, California, USA.
According to police, the shooting began at 23:20 local time on Wednesday, 65km north-west of Los Angeles, when around 200 people were reportedly inside the Borderline Bar and Grill enjoying a university student night.
Officials say the unidentified suspect was found dead inside and they have not yet confirmed any motive behind the attack. Police say they recovered a handgun inside the bar and believe he may have taken his own life.
Witnesses said the suspect was dressed in all black and opened fire with at least one weapon – possibly a semi-automatic handgun – when he entered the bar. Some claim he used smoke grenades too.
Chatting to the media, an injured man said: "We just dropped to the ground, we heard a lot of screaming. My friend is the DJ so she cut off the music, we just heard a lot of mayhem."
Another witness said: "I was on the dance floor and I heard the gunshots, so I looked back and then all of a sudden everyone screamed: Get Down! It was a huge panic, everyone got up, I was trampled, I was kind of left on the floor until some guy came behind me and grabbed me and dragged me out."
Other witnesses said some people used chairs to break windows to escape the bar, while others used the toilets inside the venue to hide.
According to Ventura County Sherriff, Geoff Dean, the scene inside was "horrific" with "blood everywhere", saying that the first responders arrived within three minutes after the first emergency calls were made.
Ventura Sheriff's Sergeant, Ron Helus, tried to enter the active scene with a local highway patrolman when he was shot several times, he died later in the hospital. The husband and father-of-one had been a policeman for 29 years and was due to retire next year.
Sherrif Dean said, "It saddens us all and tears at our emotions. He died a hero. He went in to save lives, to save other people."
So far, at least 10 people are confirmed to have been injured but police cannot confirm a number as others are self-reporting with injuries at local hospitals.
According to the website Gun Violence Archive, more than 12,000 people have been killed using firearms in the US so far this year, including about 3,000 people under 18. That number does not include an annual estimate of 22,000 suicides via firearm.
Check out the special report by ABC News below.