5 DRIVERS SHOT AND WOUNDED IN TAXI VIOLENCE IN PRETORIA
Date: 2018-07-05
---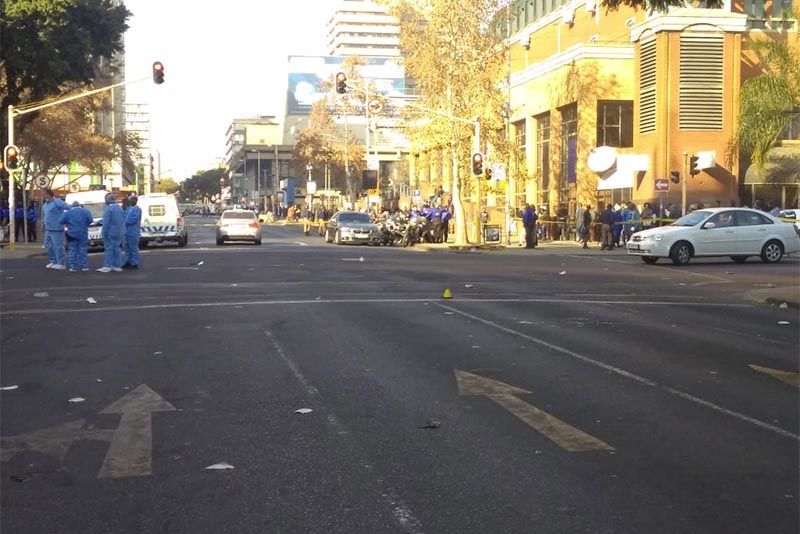 At 06:30 on Thursday morning, five minibus taxi drivers were shot and wounded in the Pretoria CBD as the ongoing battle over taxi routes continues.
According to a police spokesperson, Colonel Noxolo Kweza, the altercation occurred on the corner of Madiba and Sisulu streets before two taxis were burnt in retaliation. Apparently, the taxi feud is between the Menlyn and Mamelodi associations, she added.
The five injured drivers have been taken to hospital for treatment and police officers are monitoring the situation, no arrests have been made, Kweza said.
Pretoria - CBD Traffic: #TaxiViolence RT @SanaKerin @MrLesDaChairman @TrafficSA I work at the Sanlam office you see in the corner, been driving around town all morning and was advised to just go home pic.twitter.com/EXDq2OrXxH

— Rob Beezy (@TrafficSA) July 5, 2018