AJAY GUPTA A FUGITIVE AS HIS CO-ACCUSED ARE GRANTED BAIL
Date: 2018-02-15
---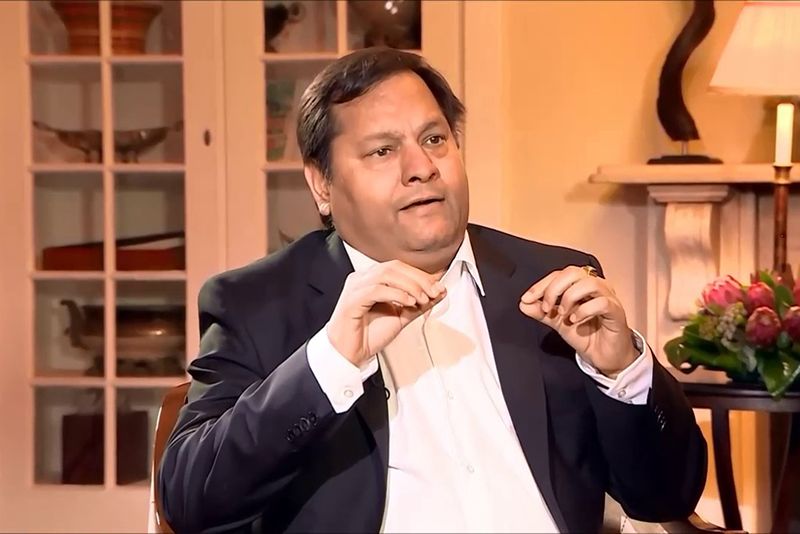 As Ajay Gupta failed to hand himself over to the Hawks today, he is now considered a fugitive.
His lawyer had an agreement with the Hawks that, in relation to the ongoing investigation over the Free State's Estina Dairy Farm in Vrede, he would hand himself over. He was due to appear in the Bloemfontein Magistrates Court today.
According to Hawks spokesperson, Brigadier Hangwani Mulaudzi, on Wednesday, the Hawks raided various Gupta properties and arrested several suspects who then appeared in the Bloemfontein Regional Court on Thursday.
The magistrate was satisfied that the interests of justice permit their release with accused 1, 2 and 3 granted R10 000 bail each, while accused 7,8,9 and 10 got R200 000 bail each and postponed the case to the 17th of August 2018.
The charges included money-laundering, fraud, contravention of the Public Finance Management Act and contravention of Companies Act.
According to EWN, the accused included Gupta family members Tony Gupta, Varun Gupta, and others such as Ronica Raghavan, Nazeem Howa, Peter Thabethe, Ashu Chawla, Takisi Masiteng and Sylvia Dlamini.
More arrests are imminent as police are still seeking two other suspects. It has also been reported that it is seeking assistance to ensure Indian and Chinese suspects who are currently overseas will stand trial.
The police had to force members of the media and public out of the courtroom as it was packed.
It was reported by City Press that that former Free State agriculture head, Peter Thabethe, was also arrested on Wednesday morning after a raid at his home in Bloemfontein.
A senior official told City Press that Thabethe, who was the head of the department at the time, was a suspect in the failed dairy farm project.
Reuters also reported that police raided the offices of the Guptas' Oakbay holding company in Johannesburg on Wednesday, according to a security guard outside the building.
In January, the Hawks also conducted search and seizure operations at Free State Premier, Ace Magashule's, offices and the provincial office of the Department of Agriculture, News24 reported.
An affidavit has also revealed that, under Zwane, the Free State's agricultural department allegedly paid R220m to the Guptas and associates in what the Asset Forfeiture Unit calls a "scheme designed to defraud and steal monies from the department".
One hundred black emerging farmers never received the five cows each they were promised five cows each as part of the empowerment scheme.
The farm scandal broke when it was learned that in 2013 the provincial agriculture department gifted the Gupta-linked company, Estina, the farm under a free 99-year lease.
Last year, the Gupta Leaks revealed how at least R30m paid to the Guptas, via the farm, ended up funding the family's lavish Sun City wedding in 2013.