BLF CLAIMS IT CAN'T PAY LEGAL FEES AS DA MOVES TO LAY ANOTHER COMPLAINT
Date: 2018-12-11
---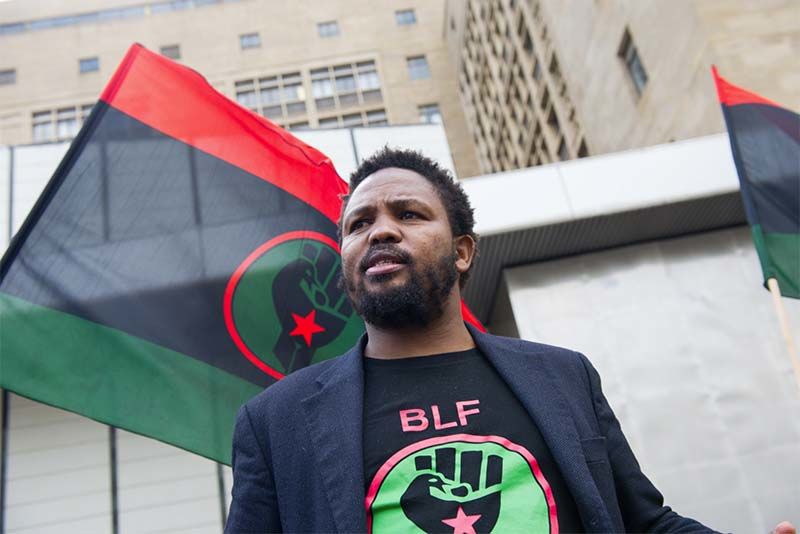 The Black First Land First (BLF) movement claims it has no money for legal representation in its court battles.
As the Democratic Alliance (DA) prepares to report Black First Land First (BLF) leader, Andile Mngxitama, to the South African Human Rights Commission (SAHRC) and the Equality Court for inciting violence against white South Africans, the group has claimed it has no money for legal fees in another case.
This statement was made during the matter between BLF and a complainant represented by the South African Human Rights Commission, in the Equality Court on Tuesday, who has laid a complaint of hate speech.
Deputy president Zanele Lwana said: "It is a lot of money to pay for legal representation in this country. We already have an overwhelming amount of legal costs from racists, including AfriForum, who want to see our movement destroyed and punished through legal costs," including that other groups and individuals taking the BLF to court over various incidents are opportunistic, knowing that they cannot afford legal representation.
The SAHRC hasn't responded to accusations by Lwana that the Commission is being biased after offering legal assistance to the complainant in a hate speech case.
The latest controversy of hate speech towards whites by Mngxitama spurred the DA to prepare a complaint in terms of the Promotion of Equality and Prevention of Unfair Discrimination Act.
Video footage released from a BLF rally in Potchefstroom over the weekend includes Mngxitama saying that, if Johann Rupert hires anyone to kill one black person, they in return will kill five white people.
DA leader, Mmusi Maimane, reacted, saying: "When individuals like Andile Mngxitama violate the rights of other human beings and incite violence, we ought to as citizens condemn such statements. I hope the prosecution system will take its full action."
The BLF has set its sites on contesting the elections next year but, considering their claims of financial woes, it remains unclear how they will raise R500,000 for the registration fee.