CONVICTED FRAUDSTER, NAIR, CALLS PRESIDENT RAMAPHOSA THE K-WORD
Date: 2018-09-19
---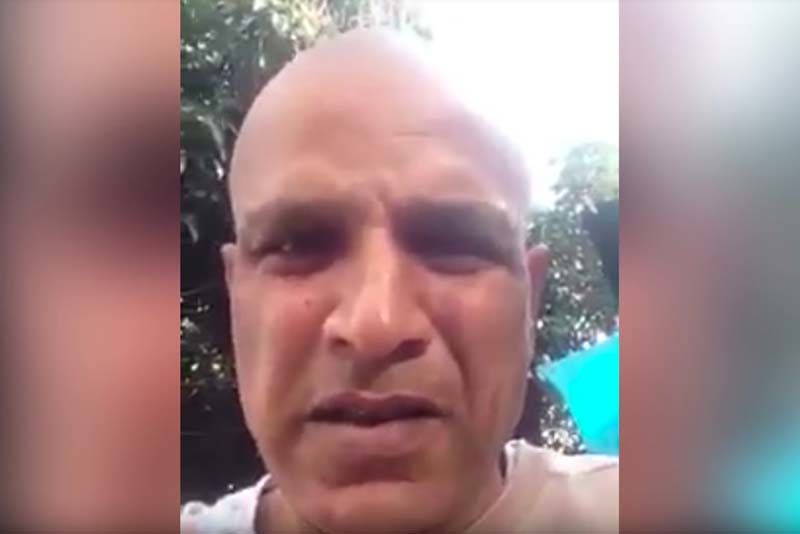 "To get the nation's attention" is the reason that Kessie Nair, former Durban councillor and convicted fraudster, has given after calling South African President, Cyril Ramaphosa, the k-word in a Facebook video post.
Kessie Nair caused quite a stir with the release of a video posted to Facebook earlier today. In the video, he says he is prepared to "take a bullet or go to prison for the rest of my life".
In the five minute long video, he said, "I... do hereby call for that k****r state president Mr Cyril Ramaphosa, yes I mean the k****r state president Cyril Ramaphosa, to be charged for frauding [sic] this nation, for oppressing this nation, for high treason, for failing and he's the source to all crime violence, poor health care, poverty that prevails in a so-called true democracy.
"The marches, the Mandela Days is a total mockery to the blood, the sacrifices of Nelson Mandela."
Speaking to News24, Nair said, "Nobody wakes up one morning and makes a statement and a video like that on social media. No one in his right mind."
He also said that people shouldn't judge him by this single post, but rather look at all the social justice posts he's made previously on social media. It took "13 years of introspection" to release the controversial video.
In 2005, Nair was sentenced to six years in prison for fraud. He describes himself as a recovering alcoholic and compulsive gambler while adding that he used his time in incarceration to "rid himself of fear by calling fellow inmates the k-word", saying, "How is it possible that I could say this same k-word to the most dangerous gangsters and come out alive? Words will not hurt you; it will not shed your blood."
It's been reported that former eThekwini councillor, Brandon Pillay, has opened a case of crimen injuria against Nair at the Bayview police station in Durban, telling the media, "I cannot tolerate or stand for this kind of racial abuse. I'm disgusted that an individual can use this term, knowing very well the kind of historical abuse South Africa has endured.
"I had to open a case because we cannot allow a man like this to use such terrible words on social media. He must be arrested and charged."
WARNING: STRONG LANGUAGE IS USED IN THE CLIP BELOW.