Home
/
News
/
News
/ Crime Intelligence Officer 'captain Kgb' Was A Wanted Fugitive For 13 Years: 'i Thought Appeal Had Succeeded'
CRIME INTELLIGENCE OFFICER 'CAPTAIN KGB' WAS A WANTED FUGITIVE FOR 13 YEARS: 'I THOUGHT APPEAL HAD SUCCEEDED'
Date: 2018-01-26
---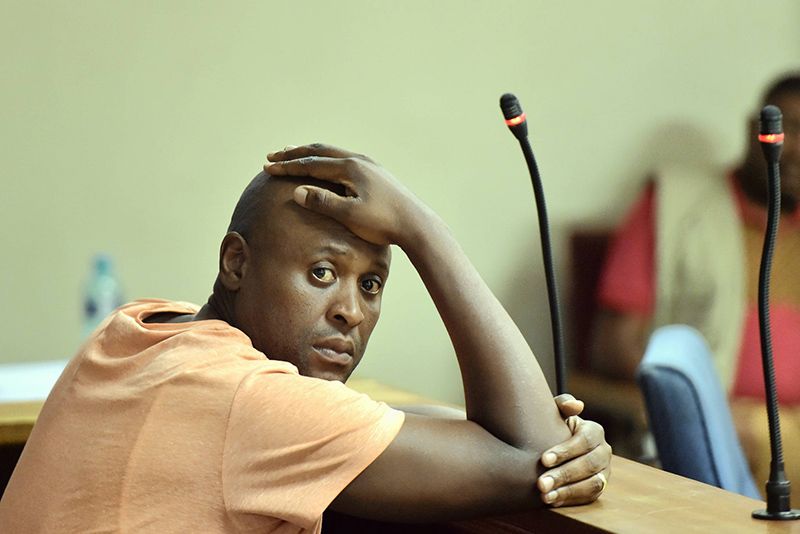 In what reads like a movie script, South Africa's crime intelligence officer Morris "Captain KGB" Tshabalala is actually a wanted fugitive.
It has come to light that in 1996 he was convicted of armed robbery and sentenced to 15 years in prison. He claims he did not evade his sentence as he was told him that his appeal was successful.
There is a disagreement as to why he did not start serving his prison sentence as he lost his appeal against the conviction.
Tshabalala said: 'I was advised that my appeal had succeeded', but the Independent Police Investigative Directorate (IPID) stated that "Tshabalala never reported for his prison sentence and went on the run." Soon afterwards he joined the police force and worked for crime intelligence until his arrest in 2013 on charges of fraud, theft and corruption after alleged irregularities of over R500 000 in their secret service account.
On Thursday Tshabalala appeared in the Commercial Crimes Court in Tshwane and admitted a supplementary affidavit in his application for bail.
State prosecutor, Chris Smith, told the court that Tshabalala's story came to light after he was arrested for theft in Sasolburg in 2013. After processing his fingerprints it was revealed that he was supposed to be serving time in prison.
In his founding affidavit, Tshabalala conceded that he had a previous conviction for armed robbery, but in his supplementary affidavit presented on Thursday, Tshabalala claimed: "he did not knowingly evade serving his prison sentence".
His attorney, Mpesi Makhanya, reading Tshabalala's affidavit, claims that he continued to make enquiries about the appeal's progress from the secretary of Wessels Attorneys.
It said: "I was informed of the progress on a continuous basis until I was advised by the same secretary that my appeal had succeeded and that I had to settle an outstanding amount to the law firm of Wessels Attorneys, which I did and regarded the matter as finalised.
"I thus continued with my normal (sic) in and around Gauteng without hiding or attempting to evade serving the sentence."
Smith requested a postponement to search the archives for the appeal record in question and, after it was found, it revealed that not only had the appeal failed, but a 2014 attempted bid for leave to appeal while serving his sentence was also dismissed.
Smith then argued that the statement made by Tshabalala regarding his claim that he was ill-informed about his appeal "was a bare one and that no effort had been made to provide the name of the secretary, the instructing attorney, or the affidavits from the two testifying to his claim".
According to Makhanya, he was unable to find either the secretary or instructing attorney from Wessels Attorneys as 20 years had since passed and thus was incapable of obtaining the affidavits from them.
"I tried my level best to find those attorneys," said Makhanya.
According to the State, even though Tshabalala was dismissed from police service and served two and a half years in prison after his rearrested in 2013, "Information received from sources is that he continued to receive a salary".
After being released, he was re-enlisted into the police service before resigning to become an agent, according to IPID.
Tshabalala has been charged with fraud, theft and corruption which relates to fraudulent invoices of R563 005. The invoices, submitted by "Captain KGB" and authorised by a major general, were for blinds and curtains for safe houses in Pretoria. They were paid out in cash from the crime intelligence secret service account.
IPID alleges that Tshabalala pocked R208 900 and then received an additional R50 000 as a kickback from Umwezo Wethu Promotions CC. In a separate transaction, he allegedly pocketed R45 605.
Tshabalala is expected to find out whether or not he will be granted bail on Friday.