DA BILLBOARD VANDALISED – WILL REQUEST POLICE TO INVESTIGATE
Date: 2019-02-18
---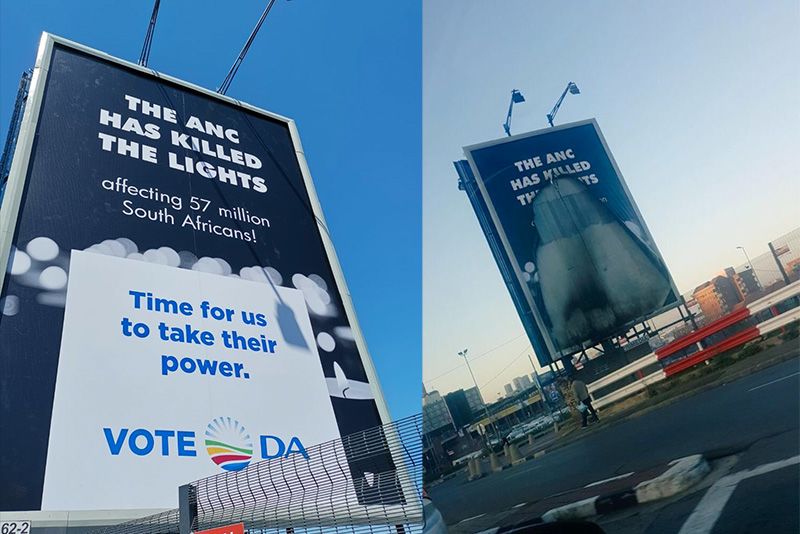 South Africa's largest opposition party, The Democratic Alliance (DA), have had another billboard vandalised and will open a case with the police.
The billboard, which was unveiled on Sunday in Johannesburg, drew attention to the power blackouts which have hit the country in recent weeks, laying the blame on the shoulders of the African National Congress (ANC).
DA chief whip, John Steenhuisen, released a statement on Monday saying,
"While we do not know who the perpetrators are at this point, we do know that this is not the first time one of our billboards depicting the ANC's failures have been destroyed.
"We will not be deterred by this blatant act of sabotage. We will fix our billboard and we will proceed to lay criminal charges," adding that the party intends to open a case at the Parkview police station on Monday afternoon.
The DA has considered formally reporting the incident to the Electoral Commission of South Africa.