DAVID BECKHAM LAUNCHES HAIG CLUB CLUBMAN WHISKY IN SOUTH AFRICA
Date: 2018-03-15
---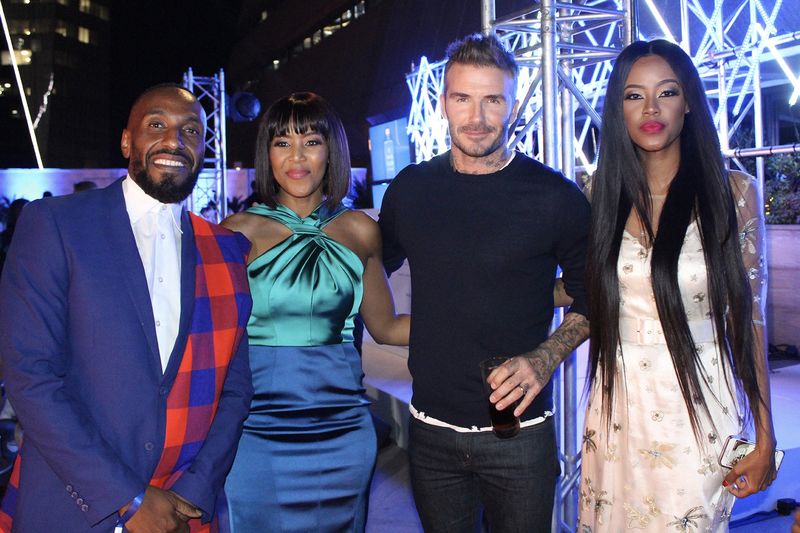 Haig Club Clubman is a single grain Scotch whisky that has been taking the Scotch world by storm through its innovative, stand-out blue square bottle, the partnership with David Beckham, and its light, smooth taste.
With its distinctive Haig blue 'red' carpet, the launch event held on the 14th of March was attended by David Beckham, actor Lungile Radu and Tshepi Vundla among other esteemed Johannesburg guests.
Speaking at the event, Beckham stated that: "I am incredibly proud to have been part of the creation of Haig Club and to be working with Diageo in South Africa. It is such an amazing country. Raising a glass of Haig Club Clubman last night with everyone was truly special."
The event was led by Diageo's Global Whisky Master, Ewan Gunn, and the mixology team at Sandton Sundeck, guests were introduced to the versatile whisky through a series of exciting cocktails made especially for the event.
Ewan Gunn commented: "Haig Club Clubman is a Scotch crafted to appeal to people who are new to whisky, and whisky connoisseurs alike.
Our signature serves the Clubman and Cola is a stunning drink, with the vanilla, butterscotch and sweet toffee flavours of the whisky combining perfectly with the sweet caramel of cola.
This is a very smooth, versatile Scotch that's delicious with cola or enjoyed neat, or mixed in a cocktail."
The Haigh Club Clubman will launch nationally across South Africa and will be available at a suggested retail price of R299.