EGYPTIAN BRONZE STATUE OF SALAH HAS ITS CRITICS
Date: 2018-11-06
---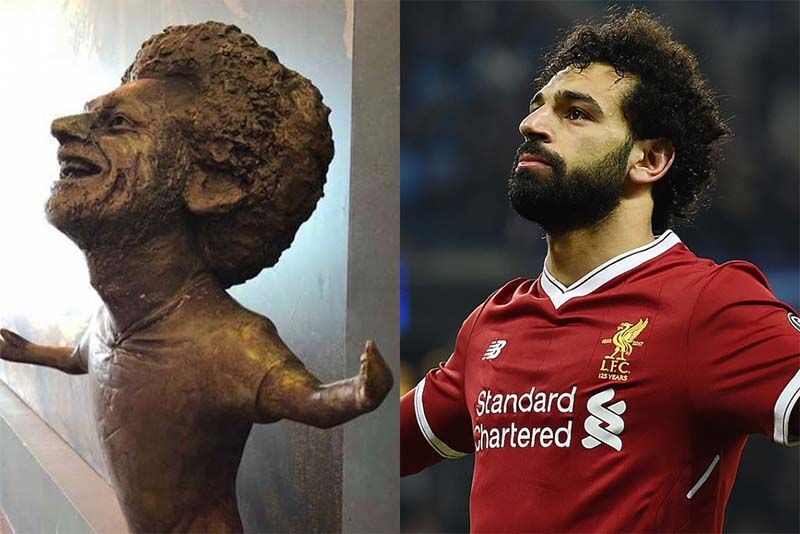 People love to memorialise their heroes in a variety of ways, and bronze statues seem to be the order of the day for footballers – with varying degrees of success – this time it's for Mohamed Salah.
You may remember the critical reception of the bust that was unveiled of Cristiano Ronaldo Last year, we'll its happened again.
A bronze statue of Liverpool FC's, Mohamed Salah, created by artist, Mai Abdullah, and unveiled at an international youth gathering in Egypt on Monday, has received criticism for its poor resemblance to the English Premier League striker.
Critics have cried foul at the statue which depicts Salah with a disproportionately large head, while his small arms are stretched out in what is likely his most famous celebratory pose.
The figure has the 26-year-old Egyptian's curly hair but that's where the resemblance stops. Many on social media have compared it with characters from The Simpsons and Home Alone among others.
There has been no comment from Salah, who is renowned for his humble nature, about the big-headed statue. Abdullah was not available for comment but defended her work in a Facebook post, stating that the sculpture was created as a component of an online teaching program.
She wrote, "The negative comments will not frustrate or have an effect on me, but I do hope that people would learn the art of police and respectful criticism."