ESCAPED MURDERERS SPARK SHOOT OUT IN EAST RAND MALL, KILLING A WOMAN
Date: 2018-04-20
---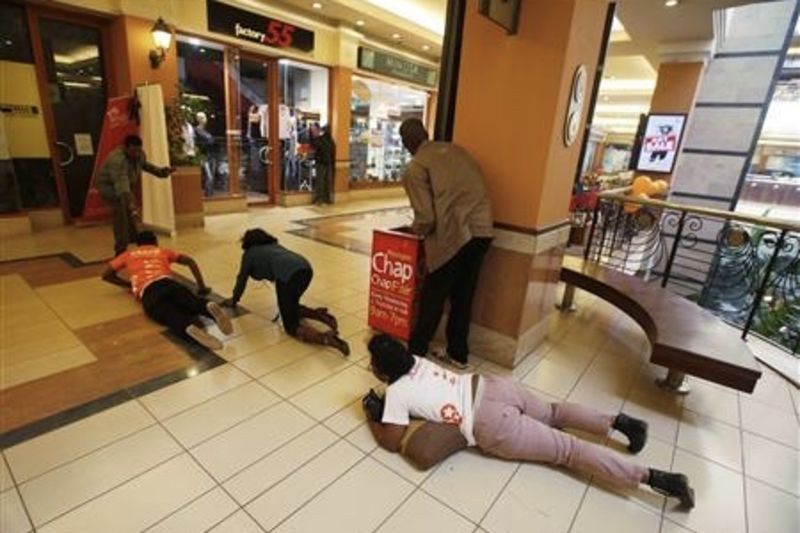 The East Rand Mall was in a state of frenzy as a shootout between the police and two convicted criminals broke out on Friday afternoon.
The police received a tip-off that two wanted criminals were spotted at the mall. When the police arrived on the scene, the men – who were confirmed as the suspected murderers – opened fire on the policemen in the mall. The police's Mavela Masondo said: "One suspect was arrested, the other was wounded and taken to hospital under police guard. The other three suspects are still at large."
One woman was caught in the crossfire and, devastatingly, passed away from her injuries. Netcare 911 spokesperson, Tebogo Magoro, said paramedics arrived at the scene at 12:27 on Friday. "One of the victims had a gunshot wound to the back and unfortunately sustained fatal injuries and was declared dead on the scene." Magoro said.
A Wimpy employee who witnessed the shootout said: "We heard a gunshot closer to Spur. We thought it was from the banking hall; people were all over and it was chaotic. Some people were hiding, even our manager was screaming at us to go down because I wanted to watch."
The employees were sent home for the day in the interest of their safety. The mall was flooded with paramedics and police who had rushed to the scene to treat a bystander as well as one of the criminals injured in the shootout who was taken to hospital under police supervision.