FACEBOOK DATA LEAK IS ALL ON ZUCKERBERG AND HE IS 'SORRY'
Date: 2018-04-11
---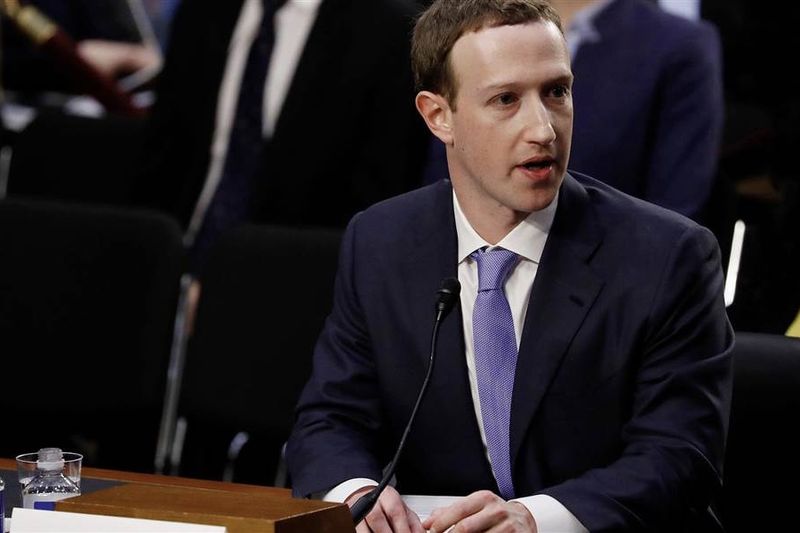 Mark Zuckerberg, CEO of social-media giant, Facebook, has begun a two-day congressional inquisition after the data of several users were exposed.
Zuckerberg opened his appearance by taking responsibility for failing to prevent Cambridge Analytica, a data-mining firm affiliated with Donald Trump's presidential campaign, from gathering personal information from 87 million users to try to influence elections.
A new bill from Sens. Richard Blumenthal (D-CT) and Ed Marker (D-MA) would place significant new constraints on data collection by Facebook and other online services. The privacy bill introduces a protection of the personal information of the consumers. In the wake of the revelation that more than 87 million Facebook users' private information was used by the firm, Cambridge Analytica, that worked with the Trump campaign during the 2016 election. The bill requires explicit opt-in consent from users to use, share, or sell any personal information, as well as clear notification any time users' data is collected, shared or used. The bill would also add new security and breach reporting requirements.
However, Mark Zuckerberg did just fine in the Congressional hot seat, he was confident as he appeared humble throughout much of the hearing, with only a few smug smiles. He did tell the senators on Tuesday that it had been "clearly a mistake" to believe in the Trump-linked data-mining company had discarded the data that it had harvested from social media users in the attempt to sway the 2016 elections.
Zuckerberg added to the information, telling the Senate Judiciary and Commerce committees that Facebook considered the data collection "a closed case" because the company was under the impression the information had been deleted. With regards to the Russian interference in the election, Robert Mueller contacted Zuckerberg and commented saying that "...we are working with them." He provided no other details saying he wanted to be careful not to break any rules of confidentiality.
The Facebook founder had apologised many times already, to users and the public, but this was the first time in his career that he had gone before Congress. He will also testify on Wednesday before the House Energy and Commerce Committee.
The Commerce Committee chairman, Sen. John Thune, R-S.D., told Zuckerberg his company has a 14-year history of apologising for "ill-advised decisions" related to user privacy. "How is today's apology different," Thune asked.
"We have made a lot of mistakes in running the company," Zuckerberg responded. "I think it's pretty much impossible, I believe, to start a company in your dorm room and then grow it to be at the scale that we're at now without making some mistakes."
Zuckerberg also said Facebook is going through a " broader philosophical shift in how we approach our responsibility as a company." He added saying the company needs to take a "more proactive role" which includes ensuring tools it creates are used in "good and healthy" ways.
Throughout the hearing, Zuckerberg apologised for the company's involvement in fake news and Russian interference in the elections. "We didn't take a broad enough view of our responsibility, and that was a big mistake," he said. "It was my mistake, and I'm sorry. I started Facebook, I run it, and I'm responsible for what happens here."
The company began alerting users of their data that was gathered by Cambridge Analytica. A notification appeared on Facebook for some users on Tuesday saying "one of your friends" used Facebook to log in to a now-banned personality quiz app called "This is your digital life". The notice says the app misused the user's information, including their profile, page likes, birthdays and current cities, by sharing it with Cambridge Analytica.
Zuckerberg also claimed throughout the hearing, that Facebook does not mine phone audio for data to target ads, and that there might be a "version of Facebook that is free" and "we don't offer an option today for people to pay to not show ads." The qualifiers in those statements – "version," "today" – might suggest a future, ad-free version of Facebook could come with a subscription fee.
Even though Zuckerberg survived the hearing, Facebook still has problems.