Home
/
News
/
News
/ Increasing Gun Violence During Taxi War Leaves Residents Terrified For Their Lives
INCREASING GUN VIOLENCE DURING TAXI WAR LEAVES RESIDENTS TERRIFIED FOR THEIR LIVES
Date: 2018-05-29
---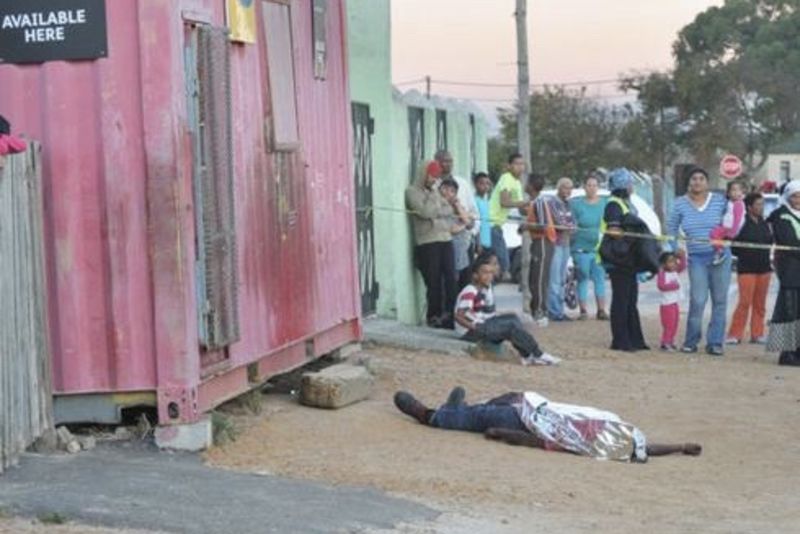 Delft residents in Cape Town have been trapped in their homes since last week out of fear of being caught in the crossfire of ongoing gun violence.
Officials are monitoring various transport interchanges and high-risk areas in the South African city after a surge in minibus taxi violence left 10 people dead over the weekend.
Police are constantly patrolling the roads and the area is regularly swept by police helicopters but residents still don't feel safe saying: "It's very dangerous for our health. We can't even go to shops out of fear of being caught in the crossfire. These shootings are trouble because it's always innocent people who are victims."
The most recent attack led to a 60-year-old getting shot in the crossfire, dying on the scene in Capital Drive, Khayelitsha on Saturday night. A woman, who was also hit, was taken to the hospital, according to police spokesperson, Sergeant Noloyiso Rwexana. Nine people died in the shootings and three others were injured between Friday afternoon and Saturday morning.
On Saturday, a taxi driver was shot dead in the early hours of the morning in Sonwabile Street, Nyanga, and another taxi driver was later gunned down in Entokozweni Street, Old Crossroads. A taxi driver was shot and killed at 12:00 on Saturday in Luzuko, Philippi East.
On Friday, a 40-year-old man was shot and killed at Borcherds Quarry Road, Nyanga at earlier in the evening, and a 35-year-old man and a passenger were shot and injured on the corner of Emms Drive and Terminus Road. Earlier on Friday, a 28-year-old man was shot at in Murom Road, Wynberg. He was not injured. In Govan Mbeki Road in Philippi, a 40-year-old man was shot dead at about 17:00 and a 43-year-old man was shot and killed just after 17:00 in Govan Mbeki Road, Philippi East, while a second man, aged 26, was killed at 18:30 in Ncinciba Street, Luzuko Park. Over an hour later, a 27-year-old man was shot dead in Lower Crossroads. A taxi driver was killed at 20:10 on the corner of New Eisleben Road and Sheffield Road in Philippi East that same day.
Several meetings have been held since the weekend to discuss actions to be taken and transport officials are considering shutting down dangerous routes. The Western Cape Transport Department hasn't recorded any more taxi violence incidences since the weekend. Transport MEC Donald Grant said: "The goal is to give all nine associations in Delft, in terms of the notice of Section 91, a wide range of comments. But the Section 78(20) is specific to the nine taxi operators who work in Delft."
Last week, Grant declared extraordinary measures to be taken in order to restrict taxi violence, which may include the closure of ranks and routes to Delft and surrounding areas. "They are compelled to give evidence to the committee, where there are three independent people in addition to our officials. Two are advocates and one will act a so-called prosecutor, in terms of the hearings," said Grant.
Meanwhile, residents are attempting to restrict their movements around the area as much as possible to avoid an increase in the body count.