KESSIE NAIR DENIED BAIL AFTER CALLING RAMAPHOSA THE K-WORD
Date: 2018-10-17
---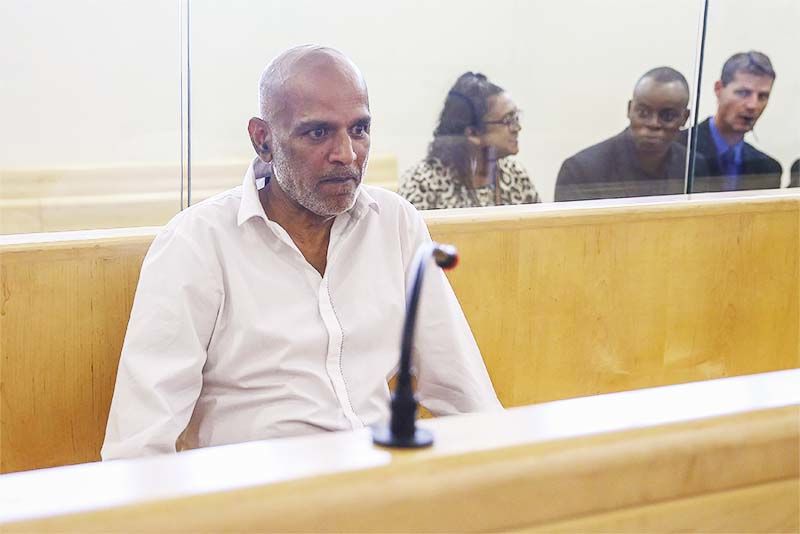 Kessie Nair, the man who called President Cyril Ramaphosa the k-word, has been denied bail.
Former Durban councillor and convicted fraudster, Kessie Nair, has been denied bail in the Verulam Family Court on Wednesday.
Nair was arrested and charged with multiple counts of crimen injuria and two of incitement of public violence after posting a video of himself calling President Cyril Ramaphosa the k-word to Facebook.
The State was opposed to bail.
In her ruling, Magistrate Ncumisa Gcolotela expressed concern that Nair was ignorant to the seriousness of the "derogatory term he uttered" and had "failed dismally" to explain to the court why he should be released on bail.
Gcolotela said, "It would appear that the applicant doesn't understand the seriousness of the charges he is facing. Any reference to another using a derogatory word is not only an insult to the person the words are being uttered to but the whole nation, especially when taking into account the apartheid era the country went through."
"This is the kind of crime that could cause outrage and public outcry," she said, criticising Nair for "using his court appearance to insult more people".
The magistrate went on to say that Nair had also used his bail application to insult the investigating officer, whom he called "insane, lunatic and sangoma".
Gcolotela continued, explaining that she had considered Nair's brother said he didn't want him at his house anymore, saying, "The applicant now wants to force his way to his brother's house, as he said he would use his constitutional right because it is an illegal eviction."
She said she was of the view that Nair's family wouldn't suffer if he wasn't released on bail, contrary to what he said. She said he didn't maintain his family, has been divorced for several years and his other family didn't want him in their house.
Referring to the list of previous convictions, Gcolotela suggested that Nair was a risk and capable of committing more offences while investigating officer, Warrant Officer Ajay Lutchman, said Nair "might attempt to influence or intimidate communities against each other if he was released on bail."
Lutchman also said releasing Nair would "undermine public order" and "might lead to public disorder if he is released on bail".
What did Nair say during his bail application?
The court heard that Nair had a major heart attack in 2016, that his heart only operates at 29%, that he was on chronic medication and was on a heart transplant list.
In, what seems naive to many, he explained that there was no likelihood of him evading trial as the charges were "silly and certainly not of serious nature", adding that Lutchman's submissions were ridiculous and absurd.
He requested the court to release him on bail on condition that he obtain a psychiatrist's report, at his own cost, within seven days and, if he failed to do so, then Lutchman could apply for revocation of bail.
In concluding, Gcolotela also ordered that the "transcripts of the court proceedings be sent to the KwaZulu-Natal Law Society", in order to "investigate the conduct" of Chris Gounden, Nair's attorney, regarding Nair's affidavit during his bail application.
Before the hearing, Nair had been vocal about his arrest, regarding the officials dealing with his case, "I'm fully aware that, because count two refers to the president, every person dealing with this matter from the police officers, prosecutors, and others are all intent on pleasing the president in order to enhance their individual careers."
Gcolotela postponed the matter to October 24 for further investigations while Nair remains in custody at Westville Prison.