MAMELODI SUNDOWNS COULD WIN IT ALL?
Date: 2018-03-29
---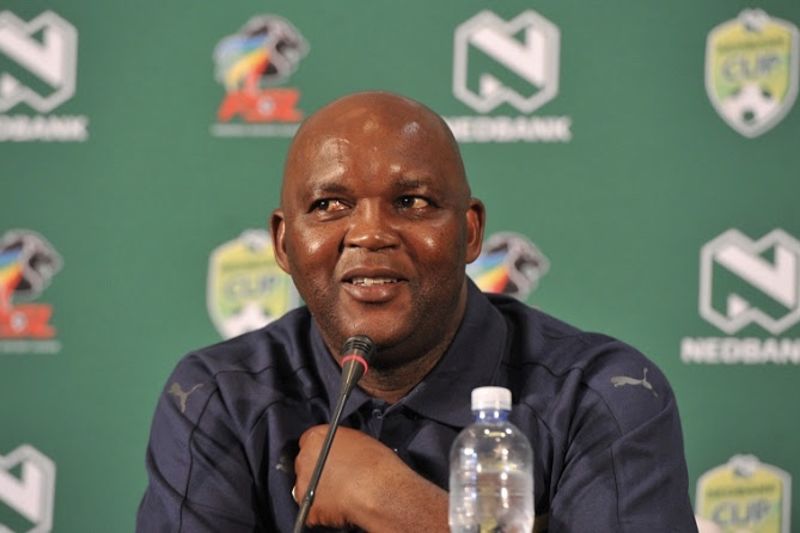 Mamelodi Sundowns Could Win it All?
With Mamelodi Sundowns being at number one in the standings so far, its no wonder the club head coach, Pitso Mosimane, thinks his team will win the league.
Mosimane knows his side has the experience to endure the pressures to come with their upcoming fixtures in April. Their busy schedule will get underway this weekend starting in the city of Cape Town. They will be facing Cape Town City in their game away for the quoter-finals of the domestic cup. Mosimane speaks out to the media explaining he had to drop certain players for critical times like these saying: "You'll always have your key players. Last time we had the CBDs, now it's changed. Now it's Percy coming up, Vila, Gaston (Sirino) is coming slowly up, Themba Zwane is there, You were surprised why I dropped Kekana, I dropped Themba Zwane at crucial times when we really wanted the points, I said they must rest. There will be a time where we are going to need them and this is the time where we need them".
"We gave him (Tau) 15 days rest after the game in Rwanda. We got him back (and) we got him fresh. We dropped Mabunda, we have the big guys back, they have experience, they can take the pressure," he added.
With 23 matches played and ahead of the Orlando Pirates by one point, Mosimane knows that the Brazilians are well aware they cannot afford to lose a game with such close competition.
"This is a crucial time and we have the experience and we know that (we have the experience) of knowing that if we lose, we might lose the cup, we might lose the league, we might lose the champions league. Because we've got experience, if you want to race with us you must also have experience, we can't drop a point, it can be costly," Mosimane concluded.