MAN CHARGED WITH MURDER AFTER MISTAKENLY SHOOTING HIS SON
Date: 2018-06-06
---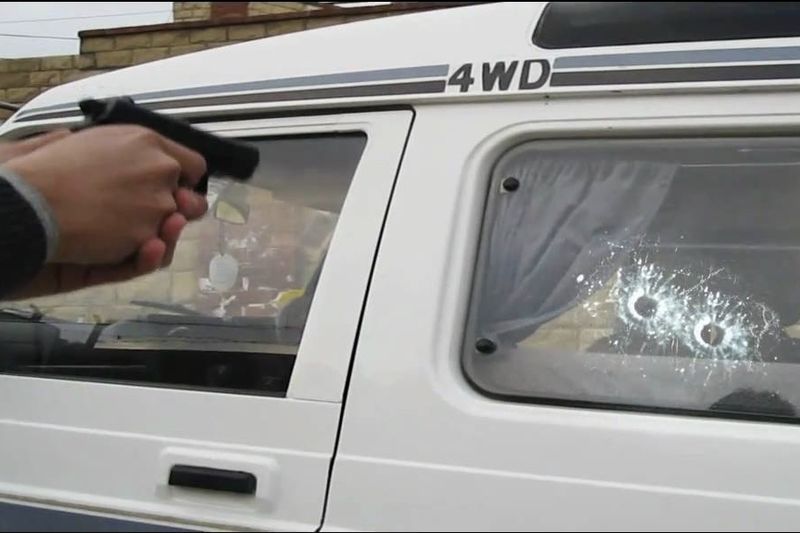 A father shot and killed his son just outside of the Ennerdale school premises in South Africa on Tuesday evening.
The father claims that the tragic event was the result of an innocent yet fatal mistake, however, Soweto West cluster spokesperson, Captain Mpande Khoza, said the father, 50, was charged with the murder of his 14-year-old son.
The information provided by the father on the police docket says that he was waiting for his son to finish his evening classes at Fred Norman Secondary School to drive him home and fell asleep in the parking lot after dropping him off. When his son had finished with his class, he knocked on the car window to wake his father however, this startled his groggy father who then pulled out his firearm, shooting it in the direction of the person who was knocking on the window. After realising that he had shot his son, he rushed him to hospital but his son passed away before they got to the emergency room.
The father gave his statement to the police on Tuesday evening and was released but was then arrested on Wednesday morning.
Gauteng Education MEC, Panyaza Lesufi, was visiting the school on Wednesday afternoon and reported that the learners and teachers were traumatised after the event. "What happened is shocking and highly disturbing. That's why I had to go to the school and comfort the learners and his teachers. The learner was a deputy chairperson of the RCL (Representative Council of Learners) and they say he was a bright learner'" Lesufi told TimesLIVE on Wednesday. The learners and teachers have been provided counselling sessions. Lesufi went on to say: "The boy was popular at the school so many of his friends are traumatised' especially those who were at the school last night. As we speak our councillors are already on site'"
The school expressed their sadness and sent their condolences on its Facebook page.
"The principal' staff' auxiliary workers and all learners have been touched by this remarkable young man and we express our sincere condolences to all his family and friends. Rest well young man... As an angel you graced us with your time here with us' now You have a great deal of work to do with our Heavenly Father."
The father will appear in the Protea Magistrate's Court to face an initial charge of murder.