MEXICO WARNS US ABOUT ENDING NAFTA TRADE DEAL
Date: 2017-10-11
---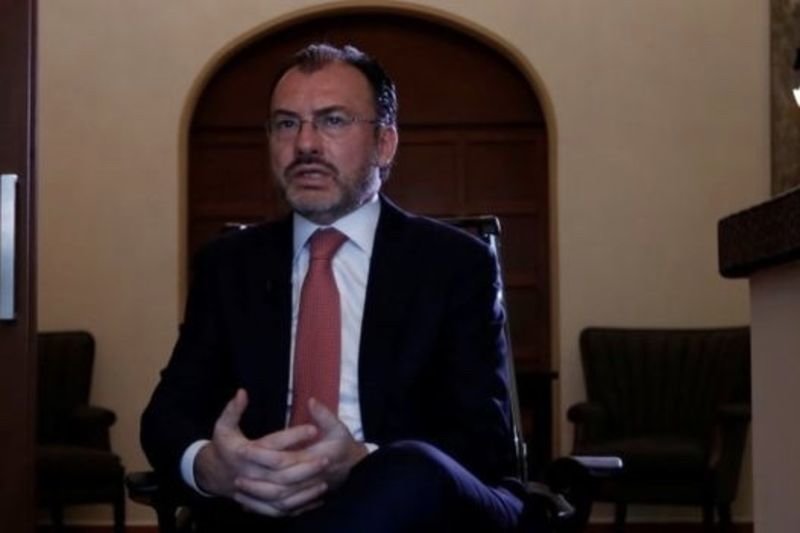 Mexico is warning the US about potentially ending the North American Trade Agreement (Nafta).
This would break relations between Mexico and the US, warned Mexican foreign minister.
Luis Videgaray was speaking ahead of a new round of trade talks coming this week between the US, Mexico and Canada.
Talks to update the 1994 deal have become increasingly acrimonious with Mexico and American business groups saying the US proposals have the potential to hurt trade.
President Donald Trump repeated threats to end the deal this week. He pointed to the trade deficit with Mexico as unfair to the US. His administration has said it was seeking to reduce it and called for a major overhaul of the agreement.
Thomas Donahue, the head of the US Chamber of Commerce, warned that ending the deal would endanger $1tr in annual trade.
According to Mr Videgary, Mexico was preparing for "different scenarios" the talks may produce, and would not remain within the agreement if it didn't have his country's best interest in mind.
He warned that scrapping the regional trade pact would hurt relations between Mexico and the US, as well as damage their co-operation on other issues such as fighting against drug-trafficking and stopping illegal immigration across the US's southern border.
On Wednesday, Canadian Prime Minister Justin Trudeau will be meeting Trump and their discussions are expected to focus primarily on Nafta. The US has recently slapped duties on Canadian Bombardier airliners and wood experts.
Mr Trudeau will then fly to Mexico for discussions with President Enrique Pena Nieto.