MODEST WAGE DEAL REACHED BETWEEN SA GOVERNMENT AND STATE WORKERS
Date: 2018-05-21
---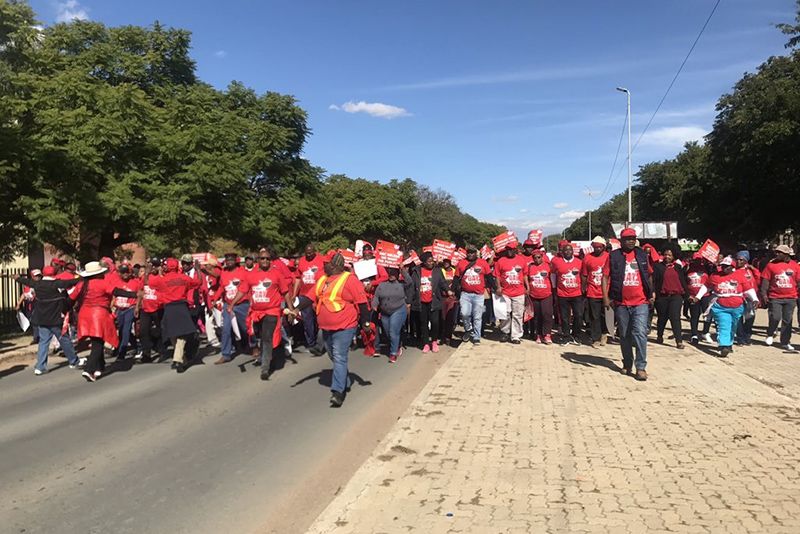 After being locked in negotiations since late 2017, the government and public sector unions have agreed to a three-year wage deal, granting modest salary increases only slightly above inflation in an attempt to tame its large budget deficit.
The deal will see government increase salaries of public sector employees by up to 7% in the first year. In the second and third years, the government will provide increases of up to projected inflation plus 1%.
The salary increases are well below the 12% initially demanded by unions. Mugwena Maluleke, chief negotiator for Cosatu, the largest trade union federation said, "We are not happy. However, we have done our best in terms of pushing the employer from the 4.5% they were offering".
This agreement will be seen as a victory for the President Cyril Ramaphosa, who is trying to stave off rating downgrades while attempting to restore confidence in South Africa's public finances.
Nehawu union spokesperson, Khaya Xaba, who represents healthcare workers, said his union would sign the wage deal on Monday.
The Public Servants Association said it had rejected the government's offer. However, they only represent a small portion of the workers so the deal will still go through if larger unions accept it.
The Department of Public Service and Administration said it would issue a statement following the conclusion of talks.