Home
/
News
/
News
/ Mortimer Saunders Pleads Guilty To Murder And Necrophilia Of Little Courtney Pieters
MORTIMER SAUNDERS PLEADS GUILTY TO MURDER AND NECROPHILIA OF LITTLE COURTNEY PIETERS
Date: 2018-05-28
---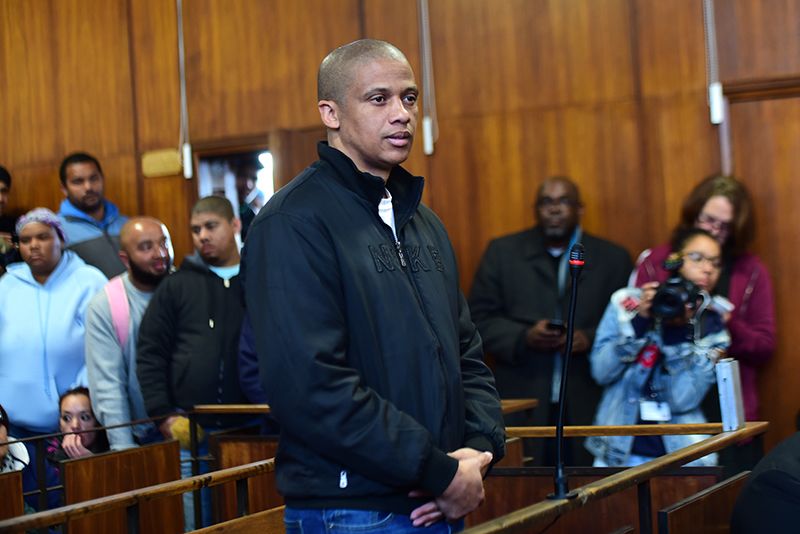 Mortimer Saunders pleaded guilty to killing young Courtney Pieters (3) as well as performing a sexual act with a corpse.
On Monday, the Western Cape High Court heard Saunders confess to murdering Pieters with ant poison before penetrating her with his fingers after her death. He denies that her murder was premeditated or that he had raped her.
The State has refused to accept his admissions. His plea explanation says he poisoned the child because her mother, Juanita, had made him angry.
He claimed that on May 4 last year, the toddler wanted to watch TV in his room but he wanted to sleep. When she returned a little while later, he claims he mixed the poison with water to make her sick.
Initially, she refused the water but eventually drank it after he convinced her to.
When others on the property realised the girl had been missing for a while, they began searching for her. Saunders alleges that he panicked because he did not want her to be found and slapped her on the forehead with his open hand before choking her until her body went limp on his bed.
Saunders then left her in the room and, when he returned, he said her lips were blue, and her body lifeless and it looked as if she had vomited. It was then he realised she was dead. He claims he was stunned at what he had done and spent the next hour in his room thinking of what to do next.
He admitted to pulling down her shorts and panties and confessed to penetrating her with his fingers, which made him aroused, so he put his penis around her vagina but denies any penetration.
According to Saunders' plea explanation, read to the court by defence advocate Mornay Calitz, he said he put her body in a duvet and dumped her in bushes close to the factories in Epping.
The State has rejected Saunders' plea, believed her murder was premeditated, the trial continues.