NEW HAWKS BOSS: LEBEYA OFFERS HOPE TO SA AS HE TAKES UP THE REINS
Date: 2018-05-25
---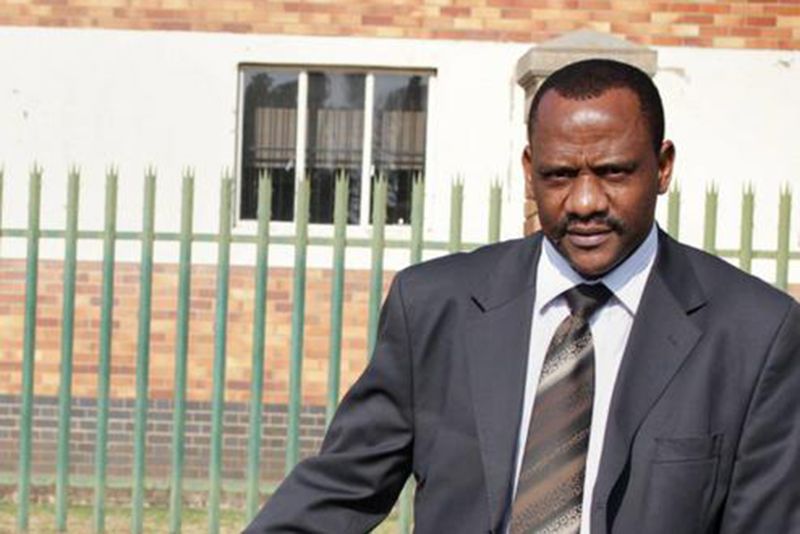 South Africa has a new boss of the Directorate for Priority Crime Investigation.
Seswantsho Godfrey Lebeya is the newly appointed head of the Hawks and, if forensic consultant Paul O'Sullivan – who is notorious for pursuing compromised cops – is to be believed, there could not be a better-qualified candidate for the job.
O'Sullivan is quoted as saying, Lebeya is "one of the smartest policemen [he has] ever encountered".
Lebeya wrote his doctoral thesis on understanding organised crime, comparing the situation in South Africa to that in Italy, Tanzania and the U.S. In his career he achieved the rank of Lieutenant-General in the South African Police Service (SAPS) and was appointed as deputy national commissioner.
He has an impressively accomplished CV, which reflects positively on his appointment by President Ramaphosa and his Cabinet. It indicates a transformation in the politics of policing and Ramaphosa's drive to clean up the sector.
Under Zuma, the country's law-enforcement agencies have been in a downward spiral of crime and corruption as the many excellent and capable civil servants have been removed, replaced with many unsavoury characters.
Lebeya was among these accomplished civil servants who find themselves pushed out. He was suspended by former National Police Commissioner, Riah Phiyega, on unlawful grounds – which he successfully challenged. It was seen as a politically motivated move to clean out the good and allow the criminal justice system to be slowly captured by those it should be investigating.
With Lebeya's return, it's clear that there is a change in regime to root out those with political agenda's and replace them with people who have the right skills and credentials.
As a career police officer, Lebeya served in the SAPS for more than thirty years. One of his first jobs was filing dockets submitted by detectives, which he would study, ultimately leading him to pursue detective work.
His career has seen him work as a crime prevention officer, a commercial crimes detective, an organised crime detective, and as a commander, ultimately specialising in investigating commercial crimes.
Speaking to Mandy Wiener, Lebeya said, "They can do much better than what we are doing as of now. I can say this because if I compare the product today with what we have been able to do in 2011, they are doing very little now. I am seeing portfolio committee or Parliament researchers doing comparisons between the successes that we were able to achieve in 2011 and 2016, and they can't match close to that time.
"Organised crime has to be identified by Crime Intelligence, and the current Crime Intelligence is not that effective. Crime Intelligence has for a long time not [had] a head of the division, and ... those who are sitting there are in an acting capacity."
He told Wiener that, were it up to him, he would appoint "an acting divisional commissioner", who wouldn't be required to "take instruction from a suspended person".
He added that "We still have got competent people, who from time to time will [see] successes but it is weakened, compared to where it is supposed to be today – we are supposed to be improving, not going down."
Lebaya has an almost impossible task of cleaning up but SA now has a permanent National Police Commissioner, a permanent head of Crime Intelligence and a permanent head of the Hawks. This will help in the fight against organised crime political infighting, factionalism and blatant corruption.
The task is even harder considering police officers are complicit in many of these crimes, the escalation in cash-in-transit heists come to mind, not to mention the three Hawks officers who were convicted with Radovan Krejcir, the notorious Czech mafia boss, who was found guilty of kidnapping and attempted murder not too long ago.
If Lebeya can turn the public's perception of the Hawks and the police in general, then he will have already made a positive impact but, as Wiener says, "... for many, the real applause will only come when they see the politicians implicated in state capture, the dirty lieutenants, the price-fixing cartels, the shamed CEOs and Zuma himself feeling the full might of the law."
We wait with bated breath and an optimistic hope for a new order of credibility, accountability and accomplishment from those who serve and protect us, lead by a man with an uncompromised character.