PRIVATE JET WITH US RAPPER POST MALONE FORCED TO MAKE AN EMERGENCY LANDING
Date: 2018-08-22
---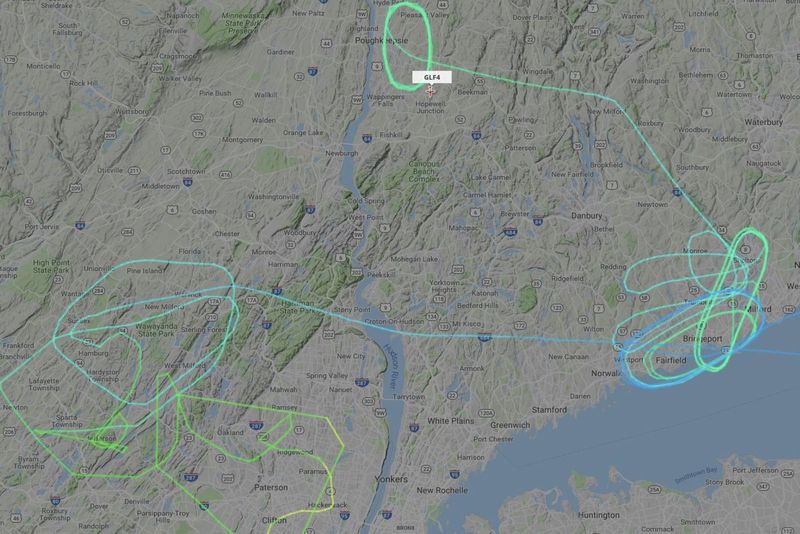 A private jet bound for Luton, England, with the US rapper, Post Malone, and 15 other people on board found themselves being forced to make an emergency landing New York Stewart International Airport after two tyres blew on takeoff from Teterboro airport in New Jersey.
The rapper and his entourage were also forced to circle for several hours to burn off fuel to lower a fire risk upon the jet's emergency landing.
Fire and Ambulance teams were called to the airport for safety assurance before the plane was scheduled to make an emergency landing. At around 16:00 the private jet landed safely, arriving to worried fans who had all come out to the airport after reports emerged that Post Malone was aboard the troubled flight to make sure of his safe arrival.
"We came down because he had the biggest day of his life yesterday and we wanted to make sure he is safe," Jessica Kielb said.
After the incident, Malone took to Twitter to write; "I landed guys. Thank you for your prayers. Can't believe how many people wished death on me on this website. F*** you. But not today."
The 23-year old is alive and well and is still due to appear at the Leeds Music Festival in the UK this weekend.
i landed guys. thank you for your prayers. can't believe how many people wished death on me on this website. fuck you. but not today

— Beerbongs & Bentleys (@PostMalone) August 21, 2018