ROBERT MUGABE HAS STILL NOT RESIGNED
Date: 2017-11-20
---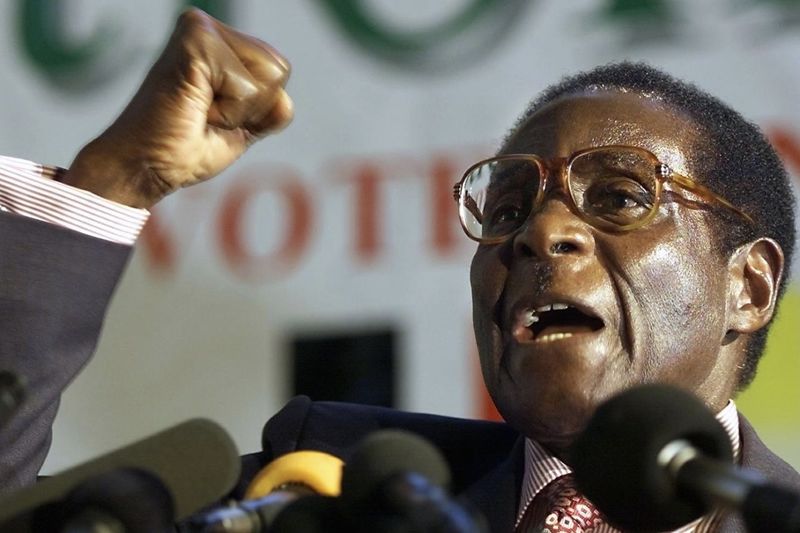 Robert Mugabe may be about to be forced from power by his own comrades, as the Zimbabwe crisis drags into its second week.
The 93-year-old President was expected to announce his resignation over the weekend, following the pressure from the army and his own party. He shocked the country and the world by apparently refusing to do so and clinging on to power.
The Zanu-PF party is now expected to opt instead to force him out. It is thought to be pursuing legal routes of doing so, which means that the president could very soon be impeached.
It had been widely expected that Mugabe would announce his decision to step down on Sunday evening during an address to the country, but the long-time leader did not do so.
The elderly statesman, addressing the nation in a special broadcast, said that a meeting with the military leaders, on Sunday, made him aware of the issues that need to be addressed in the country.
Mugabe says that army intervention was "triggered by concerns arising from their reading of the state of affairs in the country and in the ruling Zanu-PF party".
Here are some of the possible routes by which Mugabe could leave power:
Article 96 of Zimbabwe's constitution says that the president can resign if he submits a letter to the parliament speaker who must publicly announce it within 24 hours.
Resignation would be the fastest, simplest and least risky way for Mugabe to leave power, but that looks unlikely.
During his first meeting on Thursday with the general who led the military takeover, he bluntly refused to step aside, and on Sunday he showed once again that he intends to resist all calls to resign.
Another sticking point is political. The constitution says that in the event of a presidential resignation, he will be replaced by the vice president.
But the military's preferred candidate to succeed Mugabe, Emmerson Mnangagwa, was sacked by Mugabe on November 6 in a move which triggered the current crisis.
Emmerson Mnangagwa, who was fired as vice president, has been reinstated as interim president and first secretary of the party pending ratification at the party's December congress.
More protests are planned to maintain the pressure on the ageing ruler.
Keep an eye on the page for updates to follow.