SANDILE MANTSOE FOUND GUILTY OF MURDER
Date: 2018-05-02
---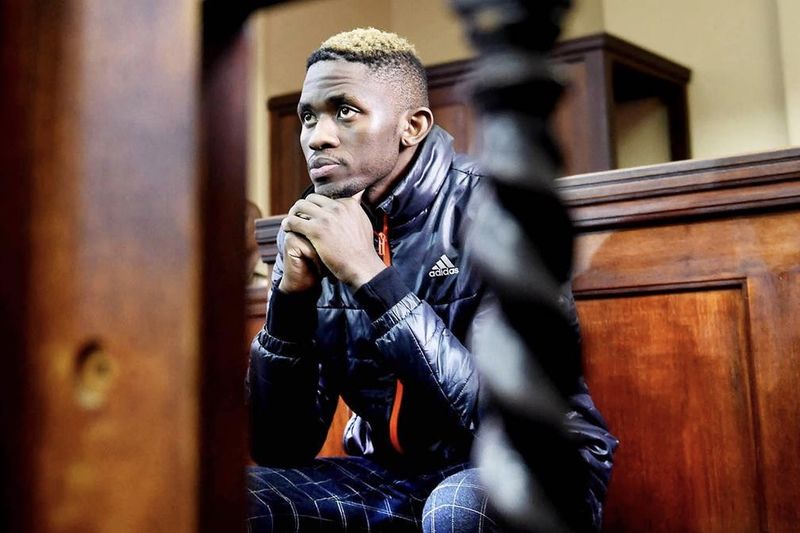 Sandile Mantsoe has been found guilty of the gruesome murder of Karabo Mokoena, in a scathing judgement handed down on Wednesday afternoon in the high court in Johannesburg.
Mantsoe was also found guilty of attempting to defeat the ends of justice after he disposed of Karabo's lifeless body by burning it with a petrol- and acid-doused tyre, and then discarding his 22-year-old former girlfriend in an open veld ditch on Corlett Drive near Sandton.
The murder judgement sparked scenes of jubilation and tears from Karabo's family who were seated in the front of the public gallery, including the deceased's mother Keabetswe Mokoena, older sister Bontle and paternal uncle Tshepo Mokoena.
Mantsoe was also found guilty of assault with intent to cause grievous bodily harm related to an assault that put Mokoena in hospital on her birthday last year.
Despite pleading not guilty to all the charges' Mantsoe had admitted to dousing her body with petrol and pool acid before setting it alight.
He had claimed that Mokoena had committed suicide at his lavish Sandton Skye apartment by stabbing herself in the neck.
According to IOL, Mantsoe was dressed in a trendy blue leather jacket, with a fresh haircut trimmed around the sides, Mantsoe remained stoic and emotionless throughout the judgment.
He let out a smile and a peace sign with his fingers as he was taken down to the cells.