SANDILE MANTSOE SENTENCED TO 32 YEARS IN JAIL
Date: 2018-05-03
---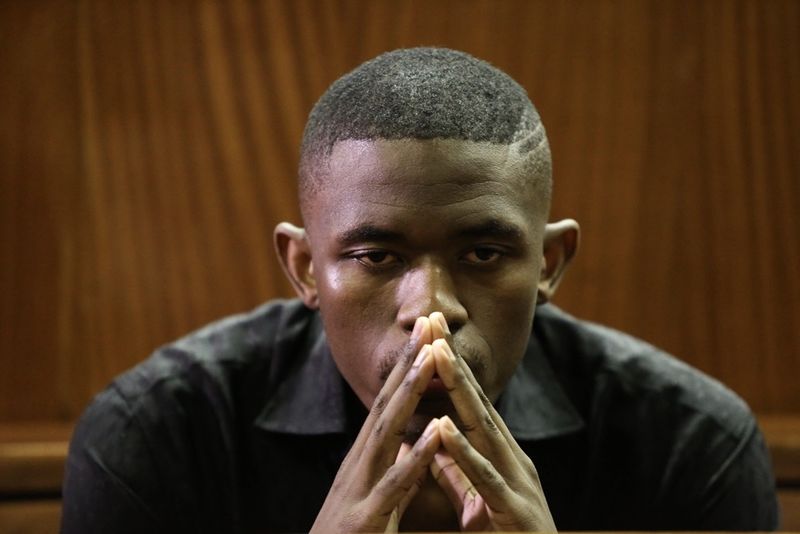 South Africa, and South Gauteng High Court Judge, Peet Johnson, on Thursday sentenced convicted killer Sandile Mantsoe to 32 years in prison, describing him as a ''devil in disguise'' who heartlessly killed his girlfriend, Karabo Mokoena.
While Mantsoe's lawyer had pushed to get him a minimum sentence, Johnson said he "deserved nothing less than a harsh punishment"' emphasising that he would need to pay the price for killing Mokoena.
He also added by saying there were no mitigating factors to give him a lesser sentence.
Judge Johnson sentenced Mantsoe to thirty years for murder, five years for assault with intent to do grievous bodily harm and four for defeating the ends of justice. Mantsoe will serve an effective 32 years, as the sentences will run concurrently.
"This court cannot describe you in any other way than the devil in disguise. Murder is a heinous crime that this court can describe as a crime of no return. The deceased had a constitutional right to life, you had no right to dispose her life...life is the most important asset to everyone...in this case, the deceased has nothing, she's gone forever, thanks to you," Johnson said to Mantsoe.
Mokoena's charred remains were found by passers-by in a ditch in Lyndhurst, Johannesburg in April 2017.