SIR ALEX FERGUSON MOVED FROM INTENSIVE CARE AFTER SURGERY
Date: 2018-05-10
---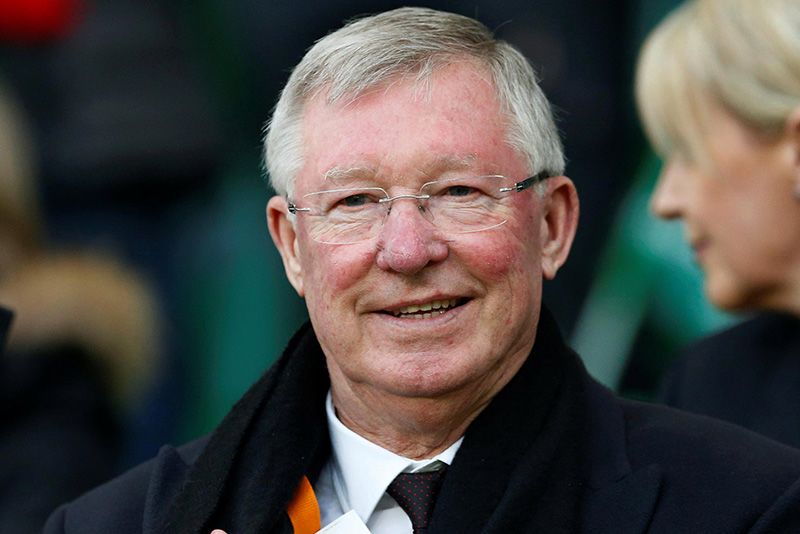 Manchester United have confirmed that Sir Alex Ferguson is out of intensive care after suffering a brain haemorrhage on Saturday.
The 76-year-old has reportedly spoken to his family – and the first thing he asked was the Doncaster Rovers score. He is now set to continue rehabilitation as an inpatient.
A statement from the club on Wednesday evening revealed that he is making progress in his recovery.
"Sir Alex no longer needs intensive care and will continue rehabilitation as an inpatient," it read. "His family have been overwhelmed by the level of support and good wishes but continue to request privacy as this will be vital during this next stage of recovery."
Arsenal manager, Arsène Wenger, sent his best wishes to his former rival, saying: "It is very fantastic news and I'm very happy for that. It was a concern because he has worked very hard and he deserves a long period of enjoying life, and hopefully, he can do that in good shape."
United manager, José Mourinho, described the spirits of players and staff as "very, very positive" that Ferguson would recover. "We are confident," he said.
After Ferguson collapsed at the family home on Saturday, he was taken to Macclesfield district hospital at around 9am, before receiving a police escort to rush him to the Salford facility, where he was operated on.
The same day, the club issued the following statement: "Sir Alex Ferguson has undergone emergency surgery today for a brain haemorrhage. The procedure has gone very well but he needs a period of intensive care to optimise his recovery. His family request privacy in this matter."
United need a point at West Ham on Thursday to secure second place, their highest finish since winning the title five years ago. When asked if Ferguson's condition might affect the game, Mourinho said: "I can only think that if there is any relation, it is a positive relation."
Yet he has also admitted that he has identified players who may never be mentally strong enough. "I trust some more than others that can bridge that gap," said Mourinho.
"That's normal. I know the players. I worked with the players for a couple of years. And, of course, some of the players I am totally convinced are going to make it, some others I have good hopes that they are going to make it, and some others I don't believe they are going to make it.
"Of course we can keep them. Unless there is a perfect squad, where you buy one goalkeeper, you don't like, you buy another one, or you buy a central defender, you don't like, you buy another one, you have to keep players you don't love – when I say love, I say it 'footballistically' – and players you don't totally believe have the level of the squad."
Although United beat all the other top-six teams this season, Mourhino was sceptical about losing at Newcastle, Huddersfield and Brighton. "When you lose against all the teams that were promoted, that doesn't smell right for me," he said.
Ferguson, 76, is one of football's greatest ever managers having won 13 Premier League titles during his 26 years in the Old Trafford dugout.
He also won 25 other pieces of silverware for United, including five FA Cup titles and two Champions Leagues.