THE MILITARY IS MAKING 'SIGNIFICANT PROGRESS' IN TALKS WITH PRESIDENT MUGABE
Date: 2017-11-17
---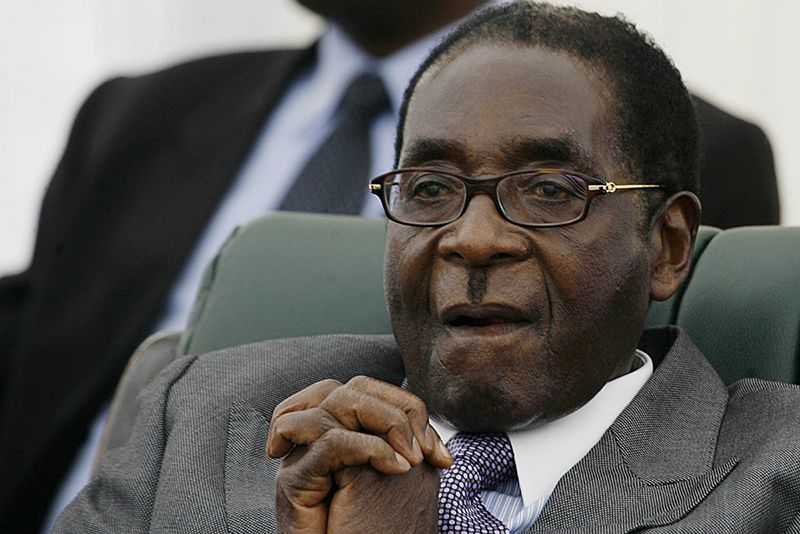 As the military pursues to arrest allies of President Robert Mugabe and his wife, Grace, talks between the two parties are said to be making "significant progress" for Mugabe's departure from the presidency.
In a statement released to the media, Zimbabwe's military is "currently engaging with the Commander-in-Chief President Robert Mugabe on the way forward and will advise the nation of the outcome as soon as possible".
"Significant progress has been made in their operation to weed out criminals around President Mugabe," adding that, "the military has already arrested some although others remained at large. Those sought had been committing crimes that were causing social and economic suffering in Zimbabwe," it continued.
As army troops continue to patrol Harare in armoured vehicles, the military continues seeking Cabinet ministers who are part of a clique dubbed the G40. They and other top officials, who are associates of First Lady Grace Mugabe, have come under fire after the president fired his longtime deputy, Emmerson Mnangagwa, last week. This sparked fears that she could succeed her husband after her rapid political rise, a situation many believed would be detrimental to the country.
Mnangagwa is expected to lead any new government as the ongoing negotiations are aimed at getting Mugabe to agree to step down. The military looks to be following the constitutional process, in all probability to gain the approval of the 16-nation regional bloc, the Southern African Development Community, and the African Union.
Although the military has had Mugabe under house arrest since late Tuesday, as the world's oldest head of state at 93, Mugabe is being afforded the utmost respect as his captors refer to him as "the president" and "the commander-in-chief".
Other influential persons seen at the first round of talks at State House include Defense Minister Sydney Sekeramayi, Intelligence Minister Kembo Mohadi and Cabinet ministers from South Africa who are acting as mediators. A local Catholic priest who Mugabe has used as a mediator before, Fidelis Mukonori, has also been spotted.
On Thursday, a SADC committee recommended an emergency summit of heads of state to discuss the Zimbabwe situation, although there has been no date set at this stage.