THREE LIFE SENTENCES AWAIT HENRI VAN BREDA
Date: 2018-05-23
---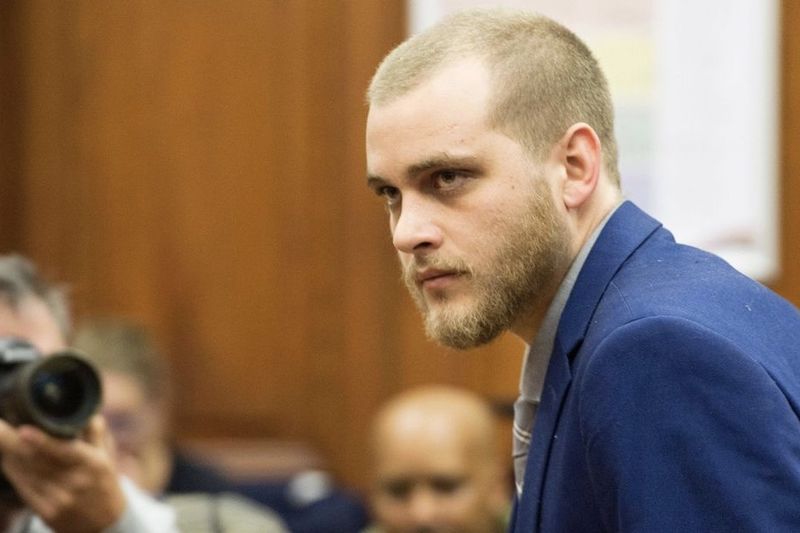 At least three life sentences await the killer Henri Van Breda for the premeditated murder of his parents, Martin and Theresa Van Breda, and brother, Rudi.
The Western Cape High Court Judge, Siraj Desai, on Monday, found Van Breda guilty on account of three murders and defeating the ends of justice. He was also found guilty of the attempted murder of his sister, Marli, who is the sole survivor of the attack which took place at their Stellenbosch home in De Zalze Estate on January 27, 2015.
National Prosecuting Authority regional spokesperson, Eric Ntabazalila, said: "For each of the murder counts, he may possibly get a life term because in the indictment the charges are read as premeditated. We are not expecting anything less than that."
Van Breda was previously out on bail but was taken into custody on Monday.
Judge Desai ordered that Henri is kept at Pollsmoor Prison's hospital section, on condition that he provides the State proof of his chronic medical condition.
William Booth, a top criminal lawyer, said the defence's challenge was to provide strong mitigating, substantial and compelling circumstances which would convince Judge Desai to deviate from the prescribed minimum sentence. He also said that although there was no prescribed minimum sentence for attempted murder, Van Breda would receive jail time on that count.
"Often life term sentences run concurrently. Life is 25 years and is eligible for parole depending on the programmes the convicted person may have entered.
"However, the defence may argue that the murders were commissioned at the same time, which would speak of his state of mind. Van Breda has no previous convictions, he was a youth, so the judge will balance that with the seriousness of the crime and public interest," said Booth.
Senior law lecturer at the Department of Public Law at UCT, Kelly Phelps, said the sentence would be severe and would invoke mandatory sentencing. "The State will argue for the (prescribed) minimum sentence as he tampered with the crime scene, came up with an alibi, lied to police and is convicted of multiple murders," Phelps said.
In his judgement, Judge Desai said it seemed odd that the alleged intruder, in Van Breda's version of events, would wipe out the entire family and leave one person standing. "The court finds that there is no credible evidence of an intruder. The only reasonable inference is that he wanted to mislead the police."
Desai went on to add that he also found it strange the Van Breda did not attempt to stop the blood flow from his sister's injuries. "Instead, he was content to have long conversations with emergency services.
"He did not help or console his family. He did not comfort them in their dying moment. He displayed a peculiar lack of empathy. He called his girlfriend numerous times," the judge said. "There was no evidence of a break-in. Four members found brutally attacked, all in close proximity, the accused was left standing."
Judge Desai said the evidence conclusively established that Van Breda's wounds – allegedly sustained in a fight with an intruder – were self-inflicted.
Sentencing will begin on June 5.