TRUMP'S DELETED TWEETS MAY PRESENT LEGAL LIABILITIES
Date: 2017-09-28
---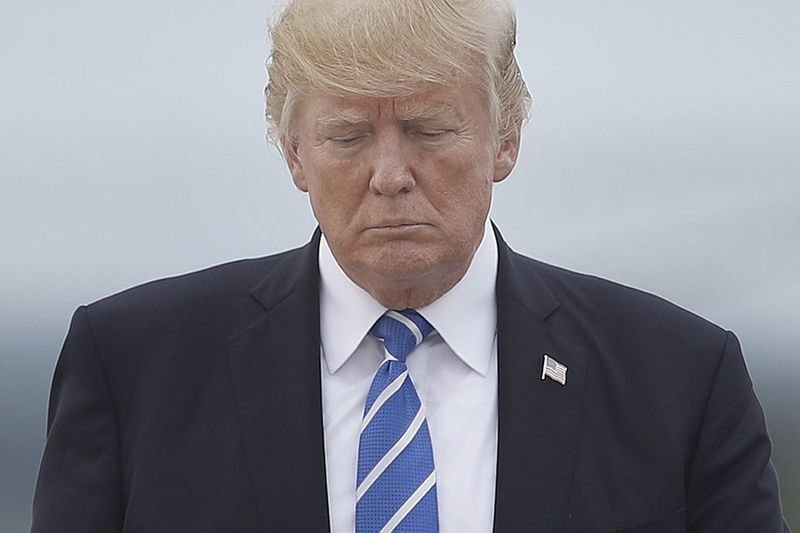 President Donald Trump may think his Twitter feeds are lifelines to his political base, but they remain an ongoing legal liability as a result of dozens of deletions.
Since Trump took office in January his Twitter account (@realdonaldtrump) has seen 41 deleted posts, including three on Tuesday alone pertaining to the Senate GOP primary in Alabama that found Trump backing the losing Republican in the race, according to archives kept by ProPublica, a nonprofit journalism website.
An additional eight tweets from Trump's official @potus account have also been deleted since he inherited the feed from President Barack Obama.
All of these deleted tweets have become the centre of a heated debate over whether Trump is following presidential record-keeping laws.
According to legal experts, Trump may be in the clear if he is deleting purely political tweets that aren't covered by the Presidential Records Act.
However, it gets more complicated because Trump's White House has stated that his missives from his personal account are official government statements. What is most important is whether Trump officials are mirroring Obama's White House and archiving his deleted tweets.
The archivist if the United States, David Ferriero, said in a letter to key senators that the National Archives and Records Administration had advised Trump's White House to "capture and preserve all tweets that the president posts in the course of his official duties, including those that are subsequently deleted, as Presidential records."
Ferriero added that NARA was "informed by White House officials that they are, in fact, doing so."
According to Jason R. Baron, a lawyer at Drinker Biddle and a former NARA litigation director, Trump's White House is in compliance with the law "assuming that the White House adheres to their representations to NARA that they are in fact preserving the President's deleted tweets." White House officials did not respond immediately to a request for a comment.
Questions around the legality of Trump's Twitter deletions has gained new attention this week after his account deleted three posts that urged voters to support Alabama Sen. Luther Strange, who ended up losing to a more conservative challenger, Roy Moore, according to ProPublica archives.
Trump's account also deleted a post related to the Alabama race because of a mistake: it sent one message congratulating Moore for winning the primary and also urged the Republican to "WIN in NOV!"
After removing the post, a separate message was sent urging Moore in "WIN in DEC!" – the correct month for the special election.
Critics of Trump say that the president may be breaking the law by deleting his nonpolitical Twitter posts. In fact, government and watchdog groups Citizens for Responsibility and Ethics in Washington and the National Security Archive filed a lawsuit in June in federal district seeking an immediate stop to Trump making more deletions on his social media pages.
The executive director at CREW, Noah Bookbinder, said in an email that his group is considering "whether and how to bring the continuing examples" of Trump's tweet deletions into its lawsuit.
The president's Justice Department has a deadline of October 6th to file its reply brief in the case.