Home
/
News
/
News
/ Two Killed After Madden Gamer Opens Fire During Live Twitch Stream In Jacksonville
TWO KILLED AFTER MADDEN GAMER OPENS FIRE DURING LIVE TWITCH STREAM IN JACKSONVILLE
Date: 2018-08-27
---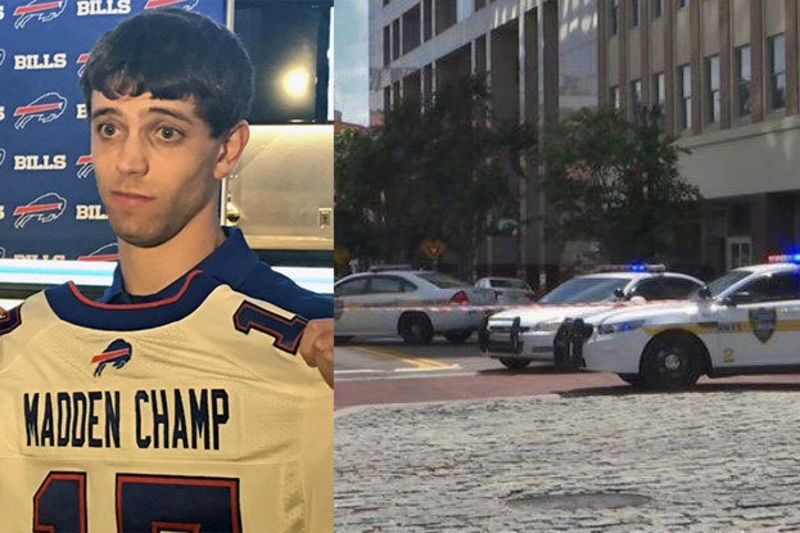 A man kills two and injures 11 others before turning the gun on himself at an EA Sports Madden live stream Tournament in another mass shooting in Jacksonville, USA.
The suspected gunman is among the three dead after unloading nine rounds, injuring 11 other people, before using the last one on himself. The gamer who opened fire was later named as David Katz, a 24-year old from Baltimore, Maryland – it is claimed he was the 2017 Madden Champion and was once again attending the Madden NFL video game tournament in Jacksonville, Florida.
The horrific event took place at a venue called the Good Luck Have Fun Bar, situated in the back of the Chicago Pizza restaurant in Jacksonville, during a live Twitch stream of the video gaming football event. It's a competitive event where the winners were to go on to a higher level tournament in Las Vegas in October where large cash prizes could be won.
Firefighters were conducting routine training in a parking garage across the street from the venue when "dozens of people came running out", said Randy Wyse, president of the Jacksonville Association of Fire Fighters. One person pulled up their shirt, showing where they had been shot in the chest, Wyse said. A second person with gunshot wounds following shortly behind them.
Footage shows two young men playing in the Madden Championship Series when suddenly shots can be heard in the background. The stream cuts out, but the audio is still live and people can be heard screaming out in pain in the background.
Police confirmed the shooter may have had a laser to assist his aim on the gun, which can be seen on a victim's red hoodie moments before the stream cuts out, but Jackson police are yet to find out if the handgun he used was legally purchased.
The police have not yet released a possible motive for the mass shooting.
It appears that Katz was a known gamer who went by the nickname, Bread. Unconfirmed reports state that he was the 2017 Madden Bills Champion but had been disqualified earlier on Sunday from this tournament.
Announcers said he was a quiet man "who keeps to himself", adding, "He's a man of business, he's not here to make friends."
A gentleman named Timothy Burke used Twitter to post a recording from Twitch, a live streaming platform, that reveals audio of the incident as it happened, with one of the two competitors in the stream Tweeting that a "bullet hit my thumb".
EA Sports, the makers of the Madden NFL game, released a statement saying, "This is a horrible situation, and our deepest sympathies go out to all involved."
Warning: Distressing Footage