US PRESIDENT DONALD TRUMP FEARS CHARGES OF PERJURY
Date: 2018-08-21
---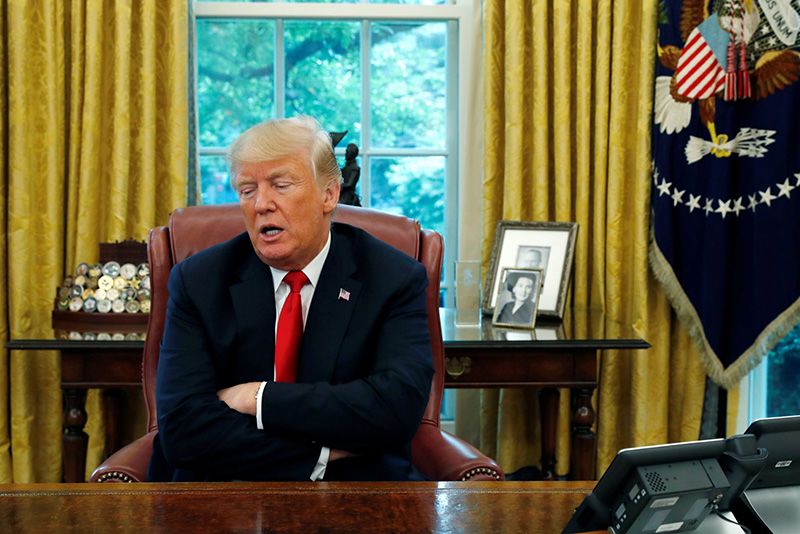 On Monday, Reuters news agency reported that US President Donald Trump is concerned he could face perjury charges if he talks to special counsel Robert Mueller regarding the ongoing investigation of Russian interference in the 2016 presidential election.
President Trump expressed concern in an interview with Reuters that anything he tells Robert Mueller under oath could be used to charge him with perjury. He said that "investigators could use his statements against him if they don't match up with other individuals they have already interviewed, such as former FBI Director James Comey" in the ongoing investigation into coordination between his 2016 presidential campaign and Russia.
He believes it's a "perjury trap".
"Even if I am telling the truth, that makes me a liar. That's no good," said Trump, after telling Reuters that he has decided to "stay out" of the probe even though he "could run it if I want".
To find out more, click play on the video below.