VIDEO: 7.3 EARTHQUAKE HITS IRAQ AND IRAN, DEATH RISES ABOVE 200
Date: 2017-11-13
---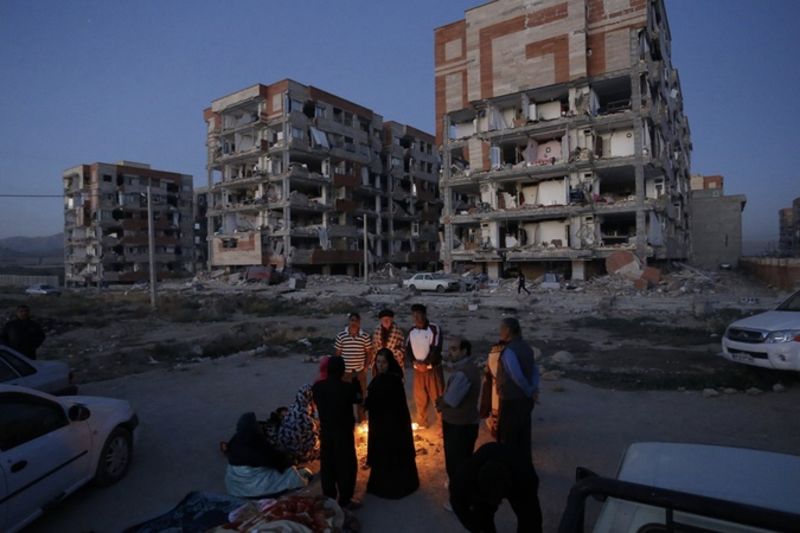 At least 210 people were killed in Iran and Iraq on Sunday when a powerful magnitude 7.
3 earthquake hit the region. At least 207 people were killed in Iran, Behnam Saeedi, a spokesperson for Iran's National Disaster Managment Organization said on state television and more than 1,700 were injured, he said.
It is expected the casualty toll will rise when search and rescue teams reached remote areas in Iran. An earthquake registering a magnitude between 7 and 7.9 can inflict widespread and heavy damage. Many houses in rural areas of Iran are made of mud bricks that can crumble easily in a quake.
The earthquake was felt in several provinces of Iran, but the hardest hit province was Kermanshah. More than 142 of the victims were in Sarpol-e Zahab county in Kermanshah, about 15km from the Iraq border.
The quake hit 30km southwest of Halabja in Iraqi Kurdistan at around 9.20pm, when many people would have been home, the US Geological Survey said.
In Iraq, officials said the earthquake had killed six people in Sulaimaniyah province and injured around 150.
The earthquake was felt as far south as Baghdad, where many residents rushed from their houses and tall buildings when tremors shook the Iraqi capital.
"I was sitting with my kids having dinner and suddenly the building was just dancing in the air," said Majida Ameer, who ran out of her building in the capital's Salihiya district with her three children. "I thought at first that it was a huge bomb. But then I heard everyone around me screaming: 'Earthquake!'"
Iraq's meteorology centre advised people to stay away from buildings and not to use elevators, in case of aftershocks.
You can see more about the breaking story in the video below: