Home
/
News
/
News
/ Update: Dramatic Footage From Inside The Aeroplane That Crashed Into A Factory At Wonderboom Airport
UPDATE: DRAMATIC FOOTAGE FROM INSIDE THE AEROPLANE THAT CRASHED INTO A FACTORY AT WONDERBOOM AIRPORT
Date: 2018-07-12
---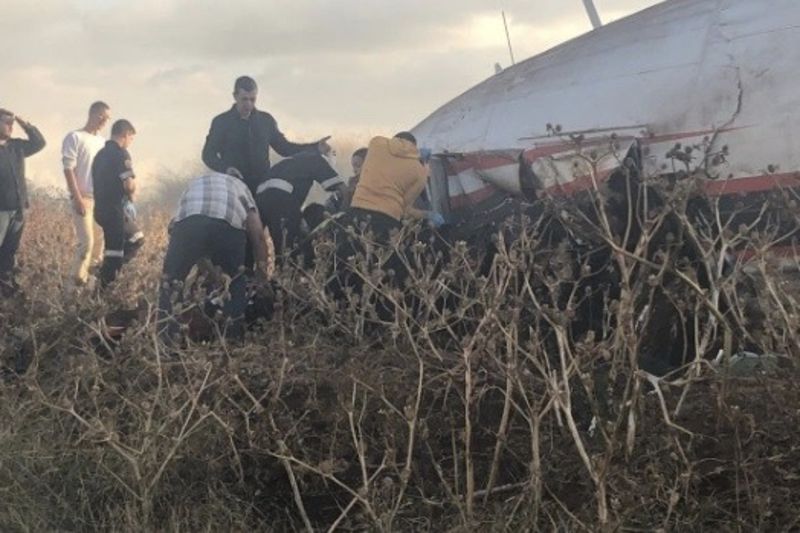 WARNING: Distressing footage, PG advised
Dramatic footage has emerged from inside the Convair CV340 aeroplane shortly after take-off leading up to the crash at Wonderboom airport that claimed two lives and left around 20 injured last week.
The clip doing the rounds on Twitter and Whatsapp, filmed by a passenger, shows flames coming from the left wing of the aircraft.
Apparently, says an aviation enthusiast, it was on a "pleasure flight" and test run.
Rovos Rail's Brenda Vos told News24 that the company, who owns the aircraft, had donated the aircraft to the Dutch museum.
The aircraft was repainted into the red and white colours of Martin's Air Charter in recognition of its historic past and was due to fly to the Netherlands on Wednesday.
Chaos erupted in Wonderboom, Pretoria on Tuesday as a small charter plane on an international route came crashing down after colliding with a factory. One passenger was killed in the crash and another 20 were hurt with injuries ranging from minor to critical. There were two air-ambulance helicopters at the site of the accident but experts are unsure of what exactly caused the accident yet.
Jurgen Kotze from Emer-g-med said they were the first responders to the accident and that four people, including the pilot, had sustained critical injuries. The pilot was still trapped in the cockpit after all the passengers had evacuated the aircraft. The passengers had been treated on scene they were transported, as well as airlifted by the ER24 medical helicopter, to nearby hospitals. Tshwane Emergency Services reported that four workers have been left badly injured after the aircraft hit their factory before crashing.
AirFrance-KLM, said that the aircraft was painted in Martin's Air Charter retro livery but is, in fact, a Convair aircraft and is not operated nor owned by Martinair or Air France. The aircraft is owned by the Dutch National Aviation Museum, Aviodrome. The aircraft had gone under renovations at the small airport but broke into pieces and turned into a smokey mess just 2 km from where it had taken off. Unconfirmed reports state that the two pilots are from the Netherlands and Australia.
A witness who was working at the airport recounts the event saying: "I saw the aircraft coming through and there was a big cloud of black smoke behind them, apparently there was an engine failure. I saw it coming at a low level, trying to turn towards the runway." Another man recounted what he saw: "I just saw something dropping down from the sky, but I didn't know what it was, and the next thing I saw an explosion and a big bang."
The Civil Aviation Authority has launched an investigation into the cause of the crash.