VIDEO: DE LILLE'S POSITION AS MAYOR IS SAFE... FOR NOW
Date: 2018-05-16
---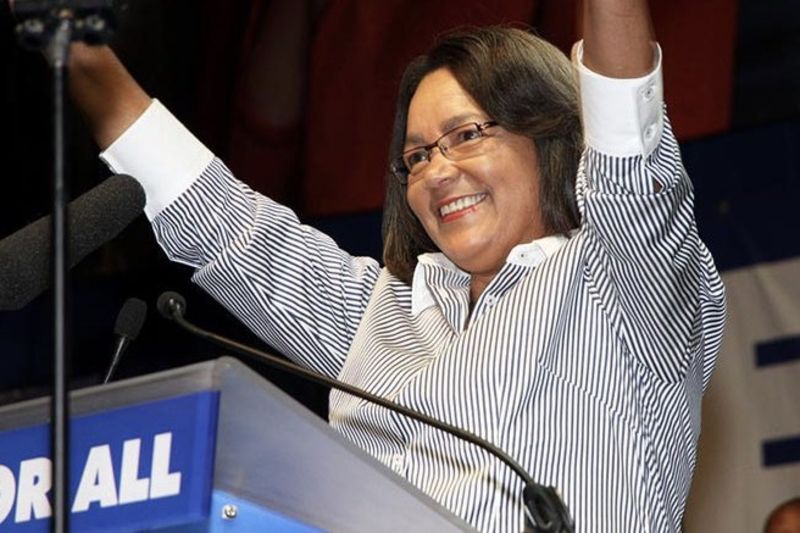 Patricia de Lille has been desperately fighting for her place in the Democratic Alliance (DA), South Africa's official opposition, as well as her position as mayor of the Western Cape and has been granted her urgent request for the temporary suspension of the DA's decision to terminate her membership.
De Lille and the DA spent Tuesday in court awaiting the final judgement on her request to be reinstated for the next two weeks following the DA ending her membership and position as mayor last week. The reinstatement will give the court time to look over the reasons for her removal on Friday the 25th of May.
De Lille was officially reinstated as per Judges Patrick Gamble and Monde Samela's judgement on Tuesday at 13:15 with Gamble providing the conditions for granting interim relief. However, the court found she had established a prima facie right about the procedural aspects in which she was dismissed. The continuous confusion around the leadership of the Western Cape provided De Lille with a favourable situation due to the major events in Cape Town, including the upcoming budget vote and the ongoing water crisis.
With the dire need for direction, leadership and stability, De Lille appears to be safe for now but it is likely that there will be more legal difficulties in her future as the reviewing court next week could retain judgement.
Gamble commented on the legal battle saying: "Preservation of the status quo as it existed immediately before Ms De Lille was informed of the decision of FedEx last Tuesday morning, is in our view, the only reasonable alternative in the prevailing circumstances. The order of the court is as follows: the notice of [the DA's] federal executive to the effect that [De Lille] ceases to be a member, is suspended and will have no force and effect, and the effect thereof is that the applicant will remain in office." Gamble also stated that De Lille will still have to face party discipline in the interim.
The DA also presented the notion that De Lille should be dismissed based on a radio interview in which she had only stated her intention to resign as mayor, not from the party, however, the court rejected her dismissal on these grounds.
De Lille will now return to work pending the full court review of the merits of the DA's decision next Friday. Her mayoral committee will also be reinstated before the intention to cease her membership. De Lille will now return to her mayoral duties pending the full court review of the characters of the DA's decision next Friday. Her mayoral committee will also be reinstated before the plan to cease her membership.