VIDEO: FAILED CASH-IN-TRANSIT HEIST LEADS TO SHOOT OUT
Date: 2018-03-06
---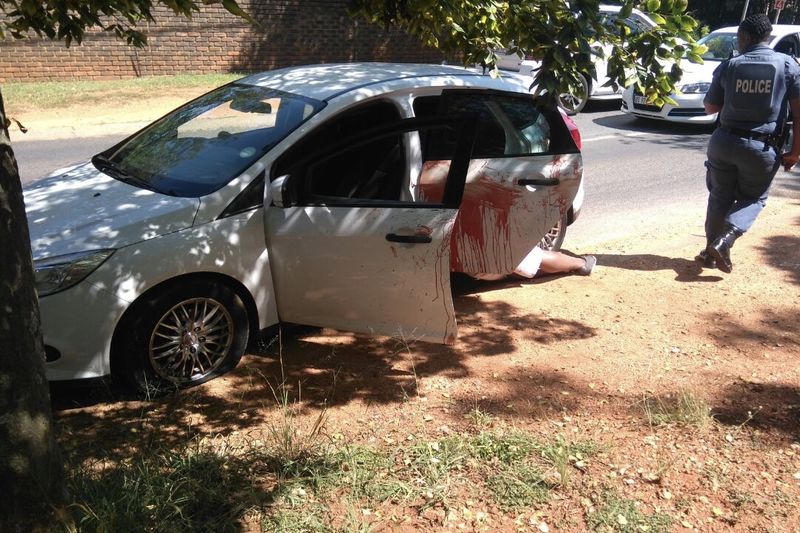 In Johannesburg, terrified employees rushed to the top floor of their office building to witness the chaos taking place on Oak Avenue in Randburg today as a result of an attempted cash-in-transit heist.
Linden police have confirmed that one of the suspects has been killed in the altercation with 20 more suspects still to be investigated. According to the Randburg Sun, twenty suspects – four who were armed with rifles and a pistol – stormed into Randburg Coin, a diamond and coin dealer at Netwater Place. The suspects fires shots inside the business complex while the rest of the suspects waited outside the business premises, blocking security vehicles by firing shots. A Toyota Fortuner, a white BMW, a white VW Caddy and a white Ford Fiesta ST were all involved in blocking the entrance.
While shots were exchanged between the suspects, police and the security of the company, it appears only one suspect sustained a head injury in the shootout, dying on the scene.
Tebogo Magoro, Netcare 911's Communication Officer, reported on the scene saying: "The armed robbers abandoned two of the vehicles they were travelling in, in close proximity to the scene leaving the deceased suspect in one of the cars before hijacking another vehicle and fleeing the scene."
The police have opened an investigation to hunt down the suspects.