Home
/
News
/
Sport
/ Video: Kevin Anderson Boasts Epic Victory Against Federer In Wimbledon Quarter Finals
VIDEO: KEVIN ANDERSON BOASTS EPIC VICTORY AGAINST FEDERER IN WIMBLEDON QUARTER FINALS
Date: 2018-07-12
---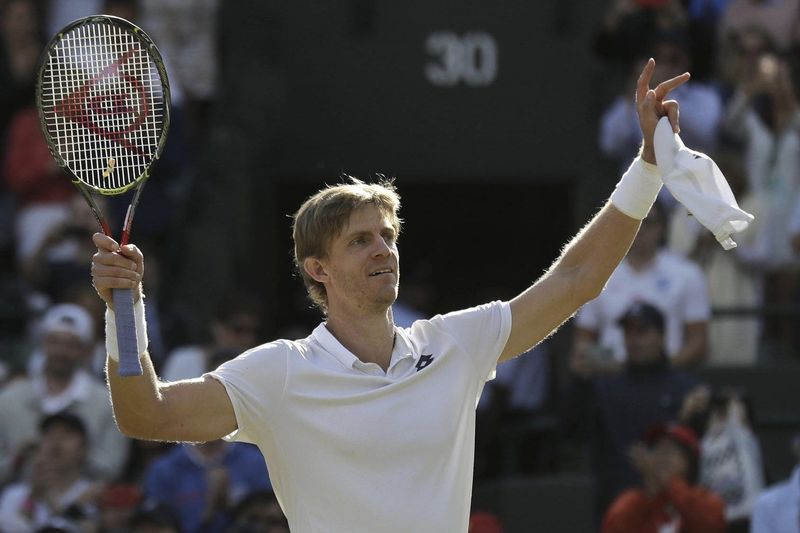 Kevin Anderson played a phenomenal game against Roger Federer, resulting in an unbelievable 2-6, 6-7, 7-5, 6-4, 13-11 victory on Wednesday, pushing him through to the semifinals.
Anderson is the first South African tennis player to reach the Wimbledon semi-final since Kevin Curren in 1985, who progressed but lost to 17-year-old Boris Becker. Wayne Ferreira passed on advice to Anderson back in 1994 when he was an upcoming tennis star, telling him to "believe in himself".
The beginning of the match wasn't looking positive as he was facing a loss as Federer led 5-4 in the third set before losing 3 points. Once Anderson and Federer had tied at 5–5, Anderson forged on to win the set with a result of 7–5, saying that he "just kept fighting".
With each consequent game his score became better with the next set being won at 6–4, showing the true power of mental strength. Anderson won the last set using his strong service skills and amazing persistence that eventually wore Federer down after an 11 point tie, ending in a score of 14–11 to Anderson.
South African president, Cyril Ramaphosa, publicly congratulated Anderson on Twitter for his winning game, and also congratulated Raven Klaasen for making it through to the men's doubles semi-finals, as well as wished Kgothatso Montjane well for her tournament. Anderson will progress to play against John Isner on Friday to compete for a place in the final on Sunday. Klaasen and his partner from New Zealand will play Denmark's Frederik Nielsen and Britain's Joe Salisbury in the semi-finals on Thursday.
Federer spoke of the match afterwards saying that he was shocked about the defeat, saying, "To be honest, I didn't feel mental fatigue (during the match). Now I feel horribly fatigued and just awful. As the match went on, I couldn't surprise him any more. That's a bad feeling to have. I couldn't come up with enough good stuff for him to miss more. I think that was the key at the end. It's just terrible. But that's how it goes, you know. I didn't see it coming."
This is the earliest stages that Federer has been defeated from Wimbledon since his losing game against Sergiy Stakhovsky in 2013.