VIDEO: MARK MINNIE, AUTHOR OF 'THE LOST BOYS OF BIRD ISLAND' FOUND DEAD
Date: 2018-08-15
---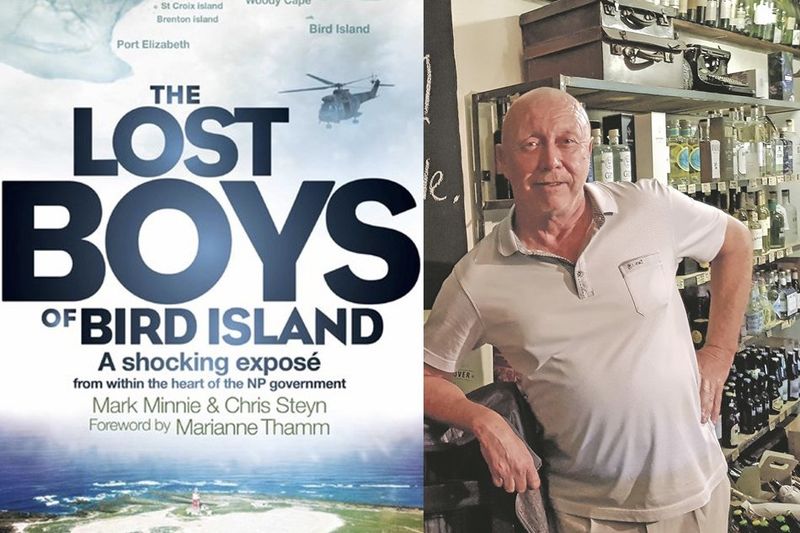 Mark Minnie, co-author of The Lost Boys of Bird Island, has been found dead with a bullet wound to the head.
His body was found by a friend outside a house in Port Elizabeth, lifeless with a gunshot wound to the head and a firearm lying next to him. Although the police are thoroughly investigating his death, they don't suspect that he was murdered. Minnie's death is seemingly ill-timed as it comes a few days after his book, written in collaboration with investigative journalist Chris Steyn, was published.
The book made dangerous allegations surrounding three former apartheid ministers, including Magnus Malan, being part of a paedophile network that ran during the apartheid regime. When Minnie was asked about these allegations, he confirmed that they were true but remained vague about the details as he wrote the book as a former police officer, along with Steyn, a former investigative journalist. He promised to provide more evidence to support the allegations in the book that would allow the ministers to be tested in court.
The book reveals that Malan, Wiley and another minister were involved, along with disgraced Port Elizabeth businessman John Allen, in transporting coloured minors to Bird Island in Algoa Bay near Port Elizabeth. The children were molested and forced to conform to the ministers' sexual desires. The editor of The Lost Boys of Bird Island claimed that Minnie did receive threats and feared for his life but continues in pursuit of justice for the then-children who were coerced into the paedophilia ring.
Assistant editor, Marianne Thamm, also admitted to knowing that Minnie had received several threats saying that, "Mark [Minnie] had a second book that he planned to write. He has two children, who he loved and was proud of. I'm not sure what his state of mind was, but we just communicated last week, and the communication was upbeat, he was enthusiastic."
It is also known that Minnie and Steyn decided against a traditional book launch as they feared for their safety being seen in public.
Detectives continue to sweep the area where Minnie was found dead and are using metal detectors to uncover any other evidence.