VIDEO: MIKE TYSON BEATEN BY HIS CRIMINAL RECORD
Date: 2017-11-12
---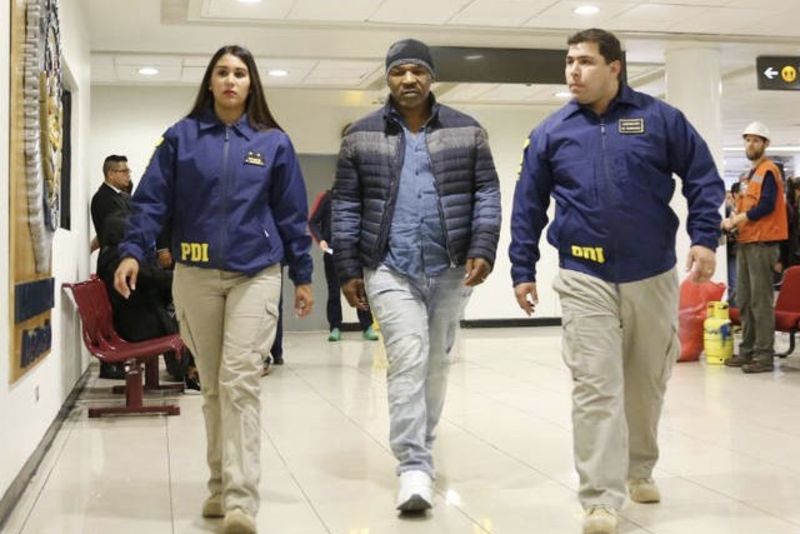 Mike Tyson's criminal record has come back to haunt him as the famous heavyweight boxer has been denied entry into many countries due to his record.
In 1992 Tyson was charged with rape, received a six-year prison sentence of which he only served three before being released on parole.
Since the end of his sentence, Tyson has been denied entry into New Zealand despite his visit being purely based on charitable causes. Even the charity rejected funds from Tyson. In 2013 Tyson also had to cancel his promotional tour because he was banned from entering the UK.
On Thursday, Tyson was banned from entering Chile and was escorted by officers out the airport. He was due to appear on a TV channel as part of an awards ceremony for action movies. Officials reported that he doesn't meet the requirements for entry due to his six-year sentence as well as being caught in possession of cocaine in the past.
It just goes to show that no amount of money or fame will help you escape from criminal charges.