VIDEO: OLYMPIAN USAIN BOLT TRAINS WITH MAMELODI SUNDOWNS
Date: 2018-01-29
---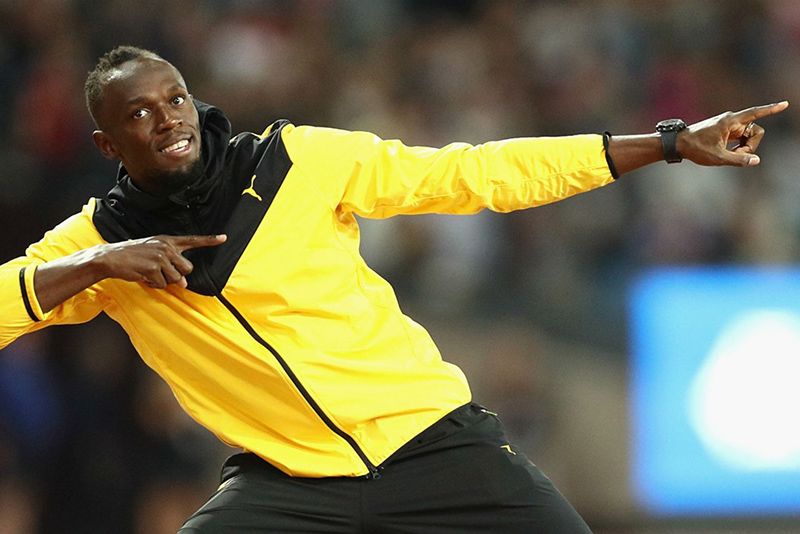 Monday morning got off to an unusual start for Absa Premiership giants, Mamelodi Sundowns, when eight-time Olympic gold medalist, Usain Bolt, got stuck into a training session with them.
The fastest man to ever run the 100m and 200m sprints, Usain Bolt is in sunny South Africa as part of an awareness campaign by Athletics South Africa's (ASA).
It's no secret that Bolt loves soccer, he's teased the media often enough by saying he'd play professionally after retiring from athletics. It comes as no surprise then that Borussia Dortmund, the German Bundesliga titans will be putting Bolt through trials in March this year.
Bolt was quoted earlier that, "One of my biggest dreams is to sign for Manchester United.
"If Dortmund say I'm good enough, I'll crack on and train hard. I've spoken to Alex Ferguson, and I told him he needs to put in a good word.
"He told me if I get fit and ready, he will see what he can do."
Endorsement sponsor for both Sundowns and Bolt, Puma, were the ones to set up Monday's training session at Chloorkop.
At a post-training press conference, Bolt expressed his football ambitions but also went on to say, "I was just telling the coach that when I go back to Jamaica, I need some training.
"I'm very unfit, very, very unfit.
"It was a good game (training session), it was fun and they (the club) were welcoming so I really enjoyed it," Bolt said.
Take a quick look at him in action in the clip below.